Distinguished friends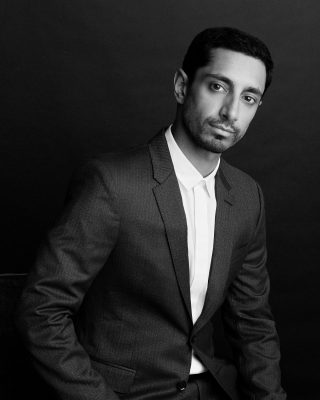 Migration is the story of who we are. We need to understand and tell this story now more than ever.
Riz Ahmed
Riz Ahmed has become one of Hollywood's most sought after actors following the explosive success of HBO's The Night Of, written and created by the legendary Steven Zaillan.  Critics deemed Ahmed's performance "stunning" and "magnificent", resulting in Golden Globe and Screen Actors Guild nominations for best performance by an actor in a limited series or television movie.
Riz was most recently seen in the standalone Star Wars film, Rogue One: A Star Wars Story, which has grossed over $1 billion dollars globally at the box office. He recently made a guest appearance on the final season of Girls and will be seen later this year in Pete Travis's City of Tiny Lights hitting theaters April 2017, and opposite Rooney Mara in Una.
Last Summer, Riz was seen opposite Matt Damon and Alicia Vikander in Jason Bourne, which went on to gross $400 million worldwide. After graduating from both Oxford University and the Central School for Speech and Drama, Ahmed first shot to acclaim starring in Michael Winterbottom and Mat Whitecross's The Road to Guantanamo. The film won the 2006 Silver Bear Award at the Berlin Film Festival.
Of equal success and passion is Riz's rap career as Riz MC, which has seen him release two critically acclaimed solo albums. He is also one half of the rap duo Swet Shop Boys, whose debut album Cashmere was met with rapturous critical reception, charted in the Top Ten Rap charts in the US & UK, lead to sold out US & UK tours, and has been ranked as an 'Album of The Year' in numerous end-of-year-lists. Swet Shop Boys will be performing both weekends at Coachella this year and will release their new EP this Spring.
He currently heads up one of the lead tracks on the 'Hamilton Mixtape' (inspired by the hit Broadway musical), which is currently #1 in the US album charts.