Distinguished friends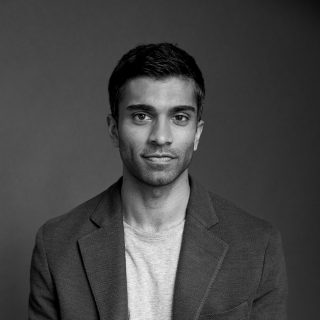 I think a permanent Migration Museum is hugely important. People in search of a better life have continually shaped and rebuilt this country. We need to tell that story, now more than ever.
Nikesh Patel
Nikesh is an actor working in theatre, television and film. He is a graduate of the Guildhall School of Music and Drama. In 2010 he was cast as the lead in Anupama Chandrasekhar's DISCONNECT at the Royal Court Theatre. In the same year he was voted one of Screen International's Stars of Tomorrow.
Nikesh is best known for starring as the male lead "Kash" in Mindy Kaling's Hulu romantic comedy miniseries FOUR WEDDINGS AND A FUNERAL, opposite Nathalie Emmanuel. He is also known for playing the lead role of "Aafrin" in the Channel 4 / PBS Masterpiece Theatre series INDIAN SUMMERS, for which he won Best TV Actor at the EEACTA Awards.
Most recently Nikesh played "Foaly" in the Disney fantasy feature film ARTEMIS FOWL, directed by Kenneth Branagh and based on the bestselling books by Eoin Colfer. Nikesh can also be seen in the BBC3 series MAN LIKE MOBEEN.
Nikesh's other film credits include HONOUR, JADOO and HALAL DADDY. On television, he has appeared in MIDSOMER MURDERS, LAW & ORDER UK, BEDLAM and the 2018 DOCTOR WHO Special. In that same year Nikesh won the Best Actor award at the BBC Audio Drama Awards for his performance as Saleem in Salman Rushdie's MIDNIGHT's CHILDREN.