Distinguished friends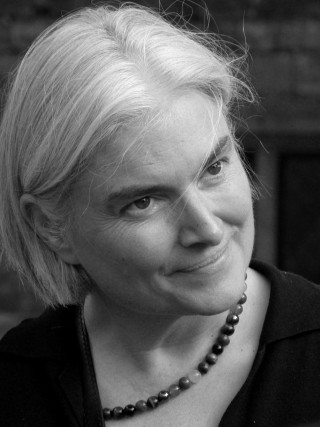 As the descendant of Jewish immigrants, Sir Carl and Lady (Adele) Meyer, and Huguenot goldsmiths, Edward and Magdalen Feline, I owe a great deal to the inspiration provided by my forbears and to the knowledge of their significant contributions to culture and social philanthropy – espousing equal opportunities and women's suffrage. My family history alone goes to show just how much this great nation owes to influences from Europe and beyond.
Tessa Murdoch
Dr Tessa Murdoch received her PhD on 'Huguenot artists, designers and craftsmen in Great Britain and Ireland, 1680–1760' at Westfield College, University of London, 1982. At the Museum of London from 1981, she curated the exhibition The Quiet Conquest: The Huguenots 1685–1985. She was elected a fellow of the Society of Antiquaries in 1988. She joined the V&A in 1990, working in Furniture and Woodwork for eleven years before taking up the post of Deputy Keeper in the newly combined department of Sculpture, Metalwork, Ceramics and Glass in 2002. She was lead curator for the V&A's 2005 Sacred Silver and Stained Glass Galleries and the 2009 Rosalinde and Arthur Gilbert Galleries.
She has published widely and enjoys using primary sources. Books include, as editor, Noble Households: Eighteenth Century Inventories of Great English Houses: A Tribute to John Cornforth (2006) and Beyond the Border: Huguenot Goldsmiths in Northern Europe and North America (2008), proceedings of the V&A conference held in January 2007. She was lead curator for the 2012/2013 exchange of exhibitions between the V&A and the Moscow Kremlin Museums. The Golden Age of the English Court from Henry VIII to Charles I, shown in Moscow in 2012–13 returned to London in 2013 as Treasures of the Royal Courts: Tudors, Stuarts & the Russian Tsars; Tessa co-edited the accompanying publication. With Heike Zech she co-edited and contributed to Going for Gold: Craftsmanship and Collecting of Gold Boxes (2014) proceedings of a conference held at the V&A and Wallace Collection in November 2010. Her article 'Power and Plate: Sir Robert Walpole's Silver' was published in The Burlington Magazine, May 2015. In September 2015 she co-edited and contributed to Burning Bright: Essays in Honour of David Bindman, published by UCL press, available for download here.