Distinguished friends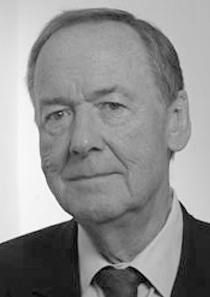 Stephen Claypole
Stephen Claypole is Chairman of DMA-Media Ltd, the London-based content creation and editorial outsourcing company. He is a Fellow of the Royal Television Society.
He is a former Chairman and now a Trustee Director of Ockenden International.
In his ten years at DMA-Media Ltd, he has handled assignments in many different parts of the world, usually in factual programming but sometimes in public affairs. He worked on the reconstruction of broadcasting in Kosova and Iraq after the recent wars there. In Baghdad he helped to get emergency radio and TV on-air within days of the American invasion, a service known as the Iraqi Media Network (now Al-Iraqiya).
In the last three years Stephen has advised the Abu Dhabi government on the start-up of a media enterprise zone called twofour54 and helped to set up a training academy for Arab journalists.
Before joining DMA-Media Ltd, Stephen was the founding Managing Director of APTN, now the world's biggest and most profitable news-gathering agency. He was also a co-partner with Mark McCormack of IMG in the hugely successful launch of Sports News Television (SNTV).
Stephen went to APTN from Reuters, where he was responsible for turning the old Visnews news-gathering co-operative into Reuters Television. During that period he was one of the pioneers of satellite news gathering (SNG) and a project leader in the start-up of SKY NEWS, the world's second news channel and the first in the UK.
During a 12-year period at the BBC, in the early part of Stephen's broadcasting career, he was a reporter and special correspondent; Editor, News and Current Affairs, Northern Ireland; News Editor, Television; and, finally Editor, BBC World Service.
His early experiences were in newspaper journalism. He spent two years on an exchange programme at the Worcester Telegram & Gazette in Massachusetts, was a Fleet Street correspondent and news executive and spent three years as the Foreign Editor at the Sydney Morning Herald in Australia.