Migrants Mean Business – Karen Blackett in conversation with David Abraham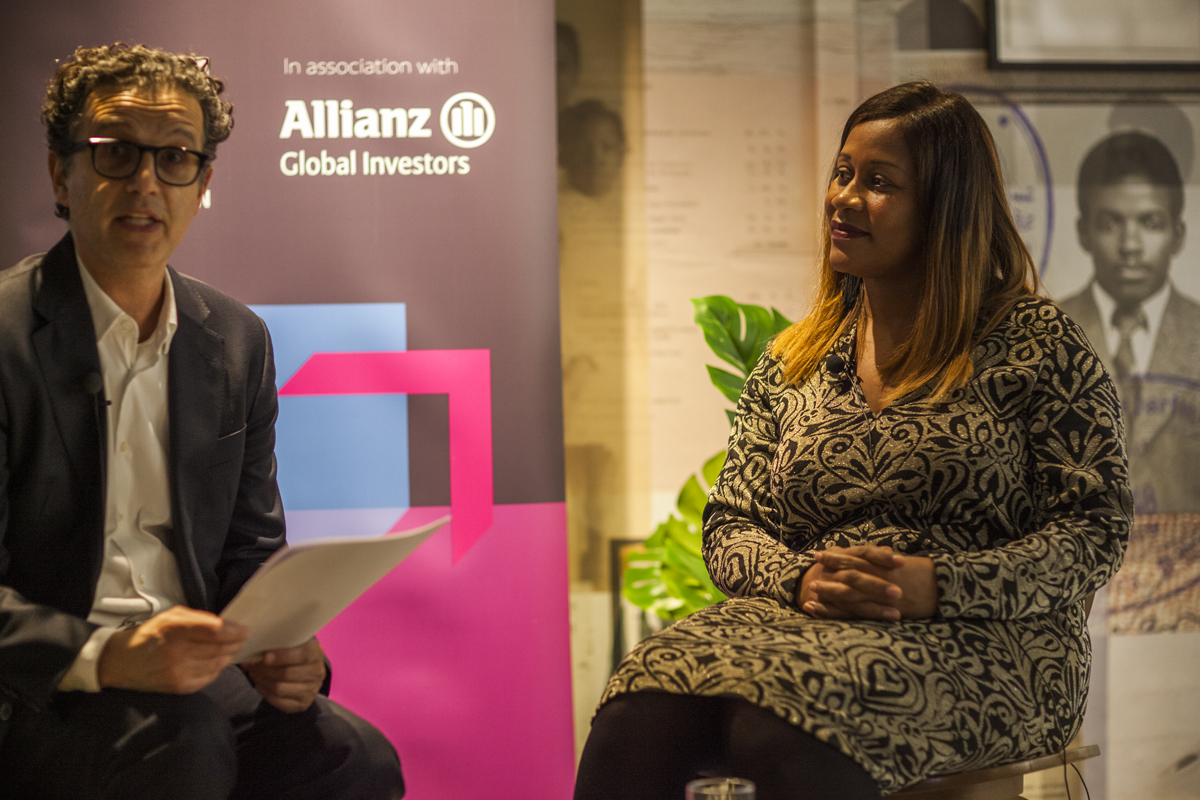 When Karen Blackett was growing up in Reading, aka 'mini Barbados', her dad told her that, as a black female, she'd have to work twice as hard to make it to the top.
Karen is now UK Country Manager for WPP, the world's largest marketing services group, and Chairwoman of MediaCom, the largest media agency in the UK, was appointed Race Equality Business Champion by the Prime Minister in 2018, and regularly ranks among Britain's most influential business leaders in multiple lists.Episode 3 of our Migrants Means Business series features Karen in conversation with David Abraham, Founder and CEO of Wonderhood Studios, and former chief executive of Channel 4.
Their fascinating conversation, recorded live at the Migration Museum in London on 25 November 2019, explores how Karen's background and upbringing equipped her with the skills and resilience that enabled her to rise to the top of a sector dominated by white, private-school-educated men, why she's a passionate advocate for the importance of diversity at all levels of society, and more.
Migrants Mean Business with George Alagiah is a podcast series from the Migration Museum, in association with Allianz Global Investors, featuring conversations with some of Britain's most successful business leaders – all of whom have immigrant backgrounds.
Make sure you don't miss other episodes in the series by subscribing to this podcast on Apple Podcasts, Spotify, Acast, Stitcher – or wherever you get your podcasts by searching for 'Migrants Mean Business'.