From Antigua to Australia, via Angola, Ghana and Ireland: Scottish and Welsh footballers with overseas family links
As part of our Football Moves People campaign, our friends at family history website Findmypast have been exploring the pasts of Scotland's and Wales's footballing heroes to see where their heritage lies.

Here are some mini-histories of Scotland and Wales players with roots overseas.


Scotland
Lyndon Dykes
Ché Adams
Oliver Burke
Lyndon Dykes
Lyndon Dykes may have been born and raised on the Gold Coast, Australia, but has strong ties to Scotland – both his parents are Scottish and emigrated to Australia. Lyndon's dad hails from the village of Moniaive in Dumfries and Galloway, and took Lyndon to visit his grandparents there several times when he was a kid.
The Dykes family is well known for their athleticism. As well as his uncle, his mother was gifted at badminton, hockey and gymnastics although never pursued them at a high level, while his sister, Hollie, competed for Australia in gymnastics and earned several medals before retiring in 2008.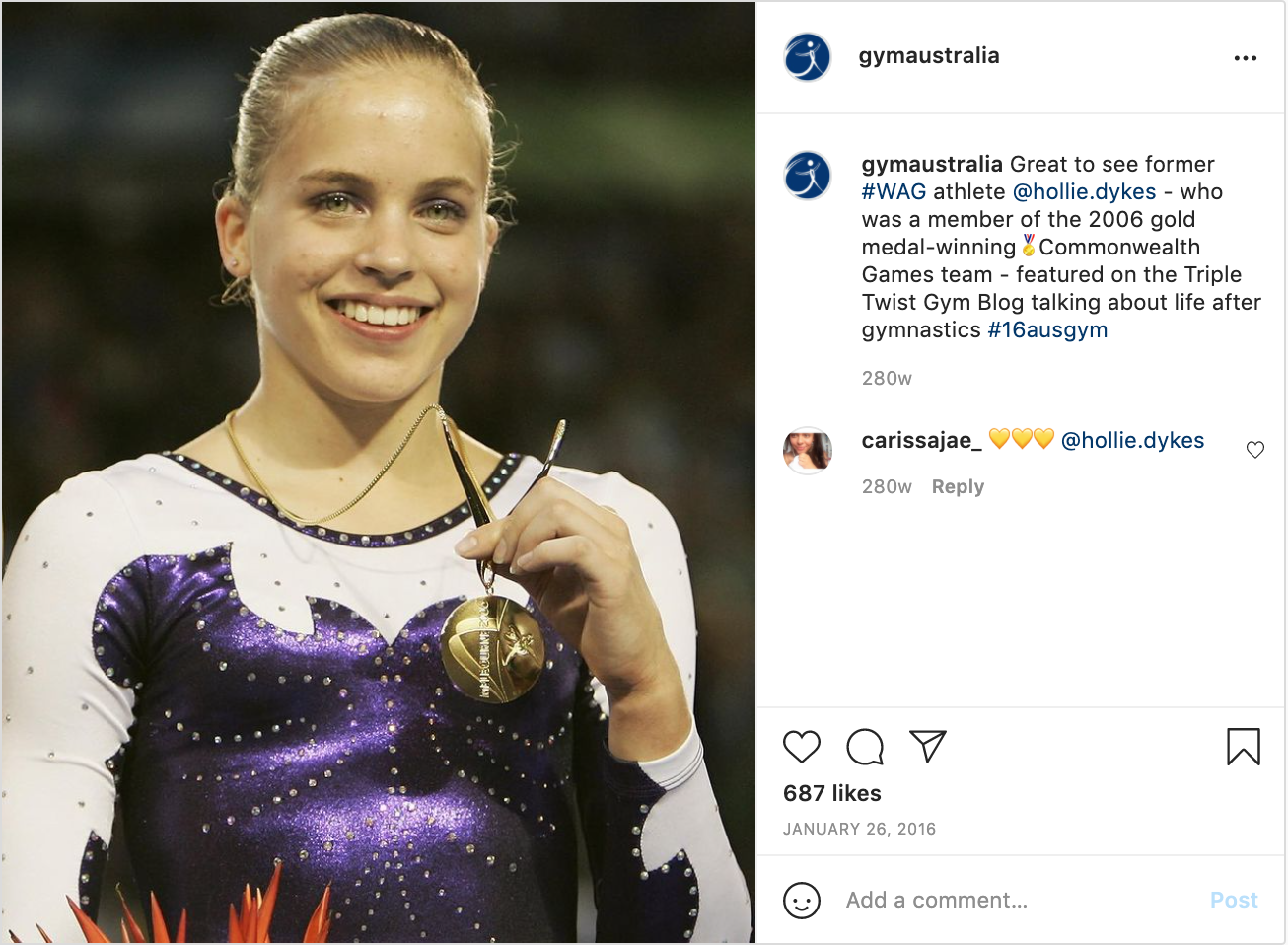 Dykes had the choice of representing Australia like his sister or Scotland, opting to represent the Tartan Army.
"My parents would have supported me wherever I played. If I picked Australia, they would've been happy. If I picked Scotland, they would've been happy," he told BBC Sport. "I wanted to give something back to Scotland. I feel like I'm at home. My little boy was born in Scotland."
Lyndon's journey back to Scotland appears to be the most recent migration story in his family and would have been quite simple in comparison to his travelling ancestors' experiences. His uncle, Stuart Johnston, made the move to Australia in 1981 as part of the British Boys Movement, a migration scheme originally founded in 1925 to bring "strong and willing young men" for work across the country and eventually sponsored over 12,000 boys on their journey.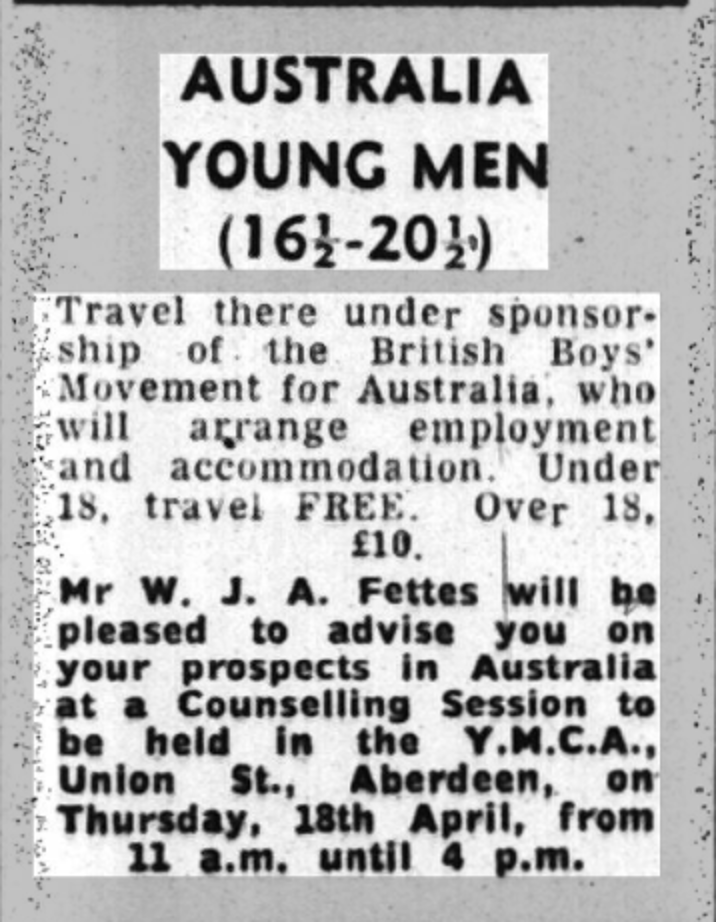 Aberdeen Evening Express, 17 April 1974. Read the full article.
Eventually, the scheme was ended and the BBM Youth Support organisation took its place. It was with this group that Stuart made the journey, seeking an opportunity to play football and paving the way for his nephew Lyndon to follow in his footsteps.
Ché Adams
One of Scotland's most recent call-ups, Ché Adams had the opportunity to play for Antigua and Barbuda thanks to his father, who was born in Antigua, and also qualified for England having been born and raised in Leicester.
But it's his maternal ties to Scotland through a grandparent that qualify him for the Scottish national team. And Adams has already made a big impression, scoring twice in four appearances for the Scottish national side prior to the Euros, at which he will wear the coveted number 10 shirt.
Oliver Burke
Oliver Burke missed out on being part of the Scotland squad for the Euros due to injury, but research into his family history has uncovered some interesting facts.
Burke was born in Kirkcaldy, Scotland, but grew up in Leicestershire and his family features a long history in Yorkshire, with at least four of his maternal great-grandparents living out their lives near Beverley. 
From Olvier Burke's extended family comes Harry Boswell, his great grand-uncle. After a short stint in the British Army, he was discharged permanently for medical reasons, and within a few years of World War 1 had found employment with White Star Lines. Boswell journeyed across the Atlantic as part of the crew of the Homeric in 1923. Just one year later, the vessel was fitted to fuel oil instead of coal, reducing her engine room staff from 300 to around 100, and Boswell was likely released at this time.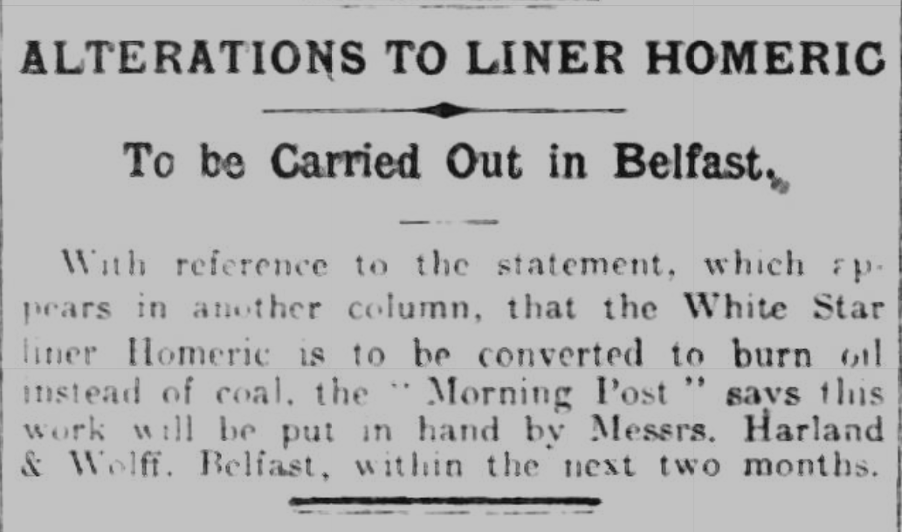 Belfast News-Letter, 19 September 1923. Read the full article.
The work was announced just days after Harry arrived in New York City, essentially ending his career at sea. His short tenure with White Star Line marked an important moment in the history of the vessel, however. 

The Homeric was originally built for Norddeutscher Lloyd and was ceded to Great Britain as part of the German war reparations in 1919. The White Star Line acquired her as part of the plan to replace its three Olympic-class liners, including the Titanic and the Britannic.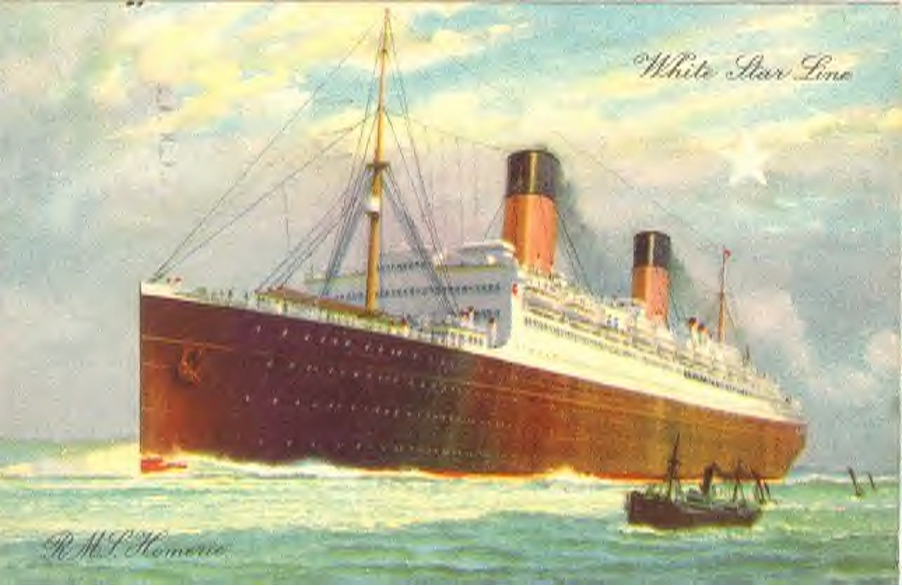 RMS Homeric – source
The Homeric and her passengers saw some remarkable events, including steaming through a hurricane in 1924 and arriving late into New York as a result, and being first on the scene of the sinking Raifuku Maru from Japan in 1925; a series of events that made global news at the time, with the crew of the Raifuku Maru perishing.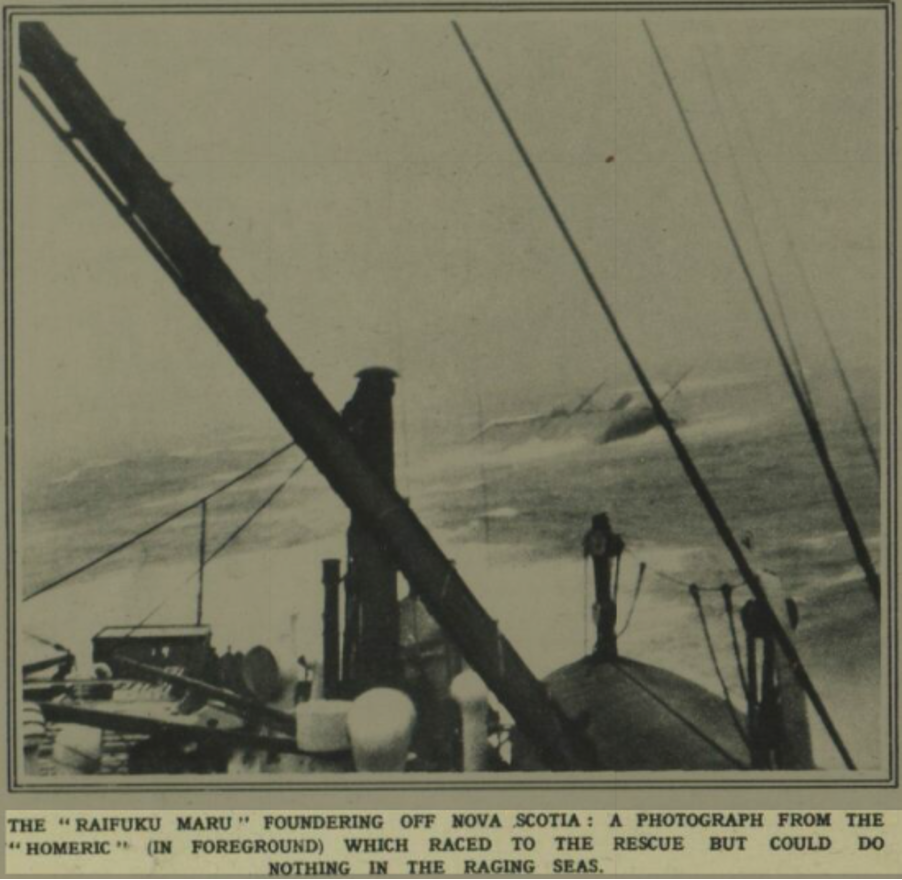 Illustrated London News, 9 May 1925. Read the full article.
Perhaps Oliver Burke's ancestor was spared a difficult life at sea after his release from her crew? 
Oliver Burke's family story is a great example of why researching the method of transportation is just as important as researching the person. By looking into the circumstances of the immigration from all angles, you can really fill in the details of the story, giving the immigration process itself more meaning and context. As we see with the Homeric, Harry Boswell may have had an entirely different life had he stayed aboard, but we certainly wouldn't have any insight into that part of his story without knowing the history of the vessel.
Wales
Ethan Ampadu
Ben Cabango
Read Find My Past's in-depth family history post on Gareth Bale
Ethan Ampadu
Ethan Ampadu is a key figure in the Welsh squad at this summer's Euros. But his family history means that, prior to declaring for Wales in 2017, he was eligible to represent three other national teams.
Ampadu was born in Exeter, England, to a Welsh mother and an Irish-Ghanian father, former professional footballer, Patrick Kwame Ampadu, who was playing for Exeter City at the time.
Kwame was born in Bradford, England to an Irish mother and Ghanaian father, grew up in Dublin, attending O'Connells School and representing the Republic of Ireland at under-21 level and has a strong Irish identity – holding onto his Irish accent even after years playing in England and Wales. Ethan's Irish uncle, Colm Amapdu was also a prolific footballer at schoolboy level and features in several irish newspaper reports.
So Ethan Ampadu qualified for England as he was born there, Ghana and Ireland through his father and Wales through his mother. He chose to represent Wales in 2017 and has already won more than 20 caps, despite being just 20 years old. 
Ben Cabango
Ben Cabango's father Paulo, a talented basketball player, was born in Angola and moved to the UK in 1997 to live with his sister in London. They later moved to Cardiff, where Paolo met Ben's mum, Alysa.
Ben and his younger brother Theo, who is a promising rugby player for Cardiff Blues, were both born in Cardiff and attended Ysgol Gyfun Gymraeg Pasmawr in the north-west of the city. Ben joined Newport County and then Swansea City's youth academy and received his first call-up for the Wales national side in September 2020.
"We are so grateful for everything our parents have done for us," he told Swansea City's official website. "It was a big commitment for my dad to make when he followed his sister over the UK, but he met our Mum and I know he loves Wales and life with us… "The dream is for us both to be playing regularly at the top level, and hopefully representing Wales too. That would be amazing.
Where will your family story take you? From your ancestors' epic journeys across oceans to immigrants creating new lives in Britain, Findmypast has everything you need to start discovering the rich secrets hidden in old family records. It all starts with your family tree. 
Read more Football Moves People family history blog posts by Find My Past 
Find out more about our Football Moves People campaign