Marmite: the quintessentially British brand… made by a migrant 
This is a blog post written by Jen Baldwin, Research Specialist at family history website Findmypast, to accompany our Taking Care of Business: Migrant Entrepreneurs and the Making of Britain exhibition.
Marmite. A brand known and loved (or hated) across Britain. While today, most of us are familiar with its distinctive taste and iconic black and yellow jars, the story of how it came to be is not so commonly known.  
Let's explore the history of Marmite and the man who made it famous: Frederick Wissler. Because its origin story, like that of so many other 'quintessentially British' brands, is a migration story. 
Frederick Heathcote Wissler was born in Morat, Switzerland in 1855, to parents Samuel and Elizabeth Wissler. He immigrated to England prior to 1880, when he married London-born Alice Maud Mary McLeog, in Hackney. The couple had four children together: Frederick, Jr., William, Alice and Clement.

In the marriage register, we see Frederick identifies himself as a merchant, and this is repeated in the 1891 Census of England and Wales. At that time, the family is residing in Woodberry Down, Stoke Newington, Hackney. He was 36 years old.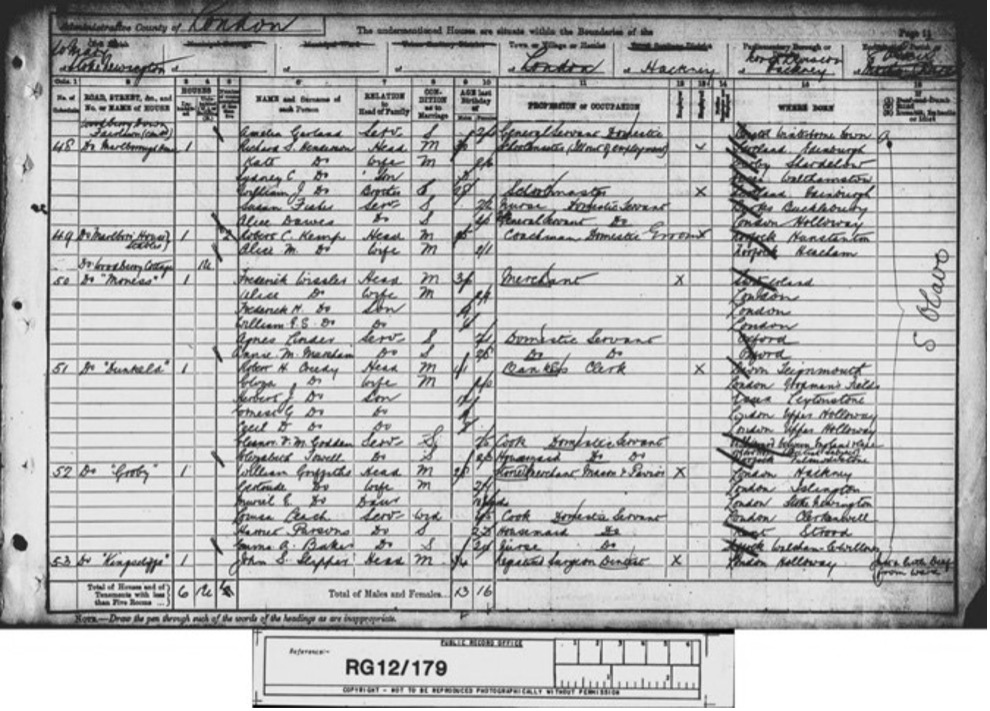 In the years surrounding the census, he was involved in a partnership with the "Messers. Leon Brothers, of London and Paris," and Mr. Ransohoff as merchants. This new relationship, Ransohoff and Wissler, were sugar merchants specifically dealing with Paris and London. In 1897, the partnership was sued over a beetroot sugar dispute and in 1898 the Daily Telegraph and Courier identifies '21 Mincing Lane EC' and Paris as their place of work.  
On 19 Dec 1898, the Manchester Courier and Lancashire General Advertiser identifies Wissler as a director of the London Sea Water Supply Company. The company intended to construct works for "taking an unlimited quantity of sea water from the English Channel and conveying it through mains to London…"  
An article on "Let's Look Again: A history of Branded Britain" indicates that the Marmite Food Extract Company was incorporated in 1902 and initially produced on Mincing Lane, London. In the article above for the London Sea Water Company, Frederick Wissler, of Ransohoff and Wissler, is listed at "21, Mincing Lane, E.C., and Paris." Thus, we can conclude that Marmite was certainly not his only business venture at this time, and that the original business location and production site for Marmite on Mincing Lane was the same as that listed for his other ventures. In the 19th century, Mincing Lane was the "world's leading centre for tea and spice trading."
In 1902, the Marmite Company is incorporated and the Chemist and Druggist, "New Companies & Company News" publication indicates that the Marmite Food Extract Company (Ltd) has adopted an agreement to … "acquire any invention or process relating to the production of food-extracts from yeast…" This is the first mention of G. Huth, who would become a business partner to Wissler for just over a decade. By 1916, this long-time partner would cease to be mentioned in documentation regarding the company.
By October 1902, the company has relocated to Burton upon Trent, utilising yeast residue from the nearby Bass Brewery in the production of Marmite, and has started advertising the sale of residue from the manufacturing process as cattle food. It didn't take long to expand from small-scale sales to national awareness.
In December 1906, Frederick Wissler naturalised and became a citizen of Great Britain. This same year, a second factory was established in Camberwell Green, south London, utilising what was once a brewery.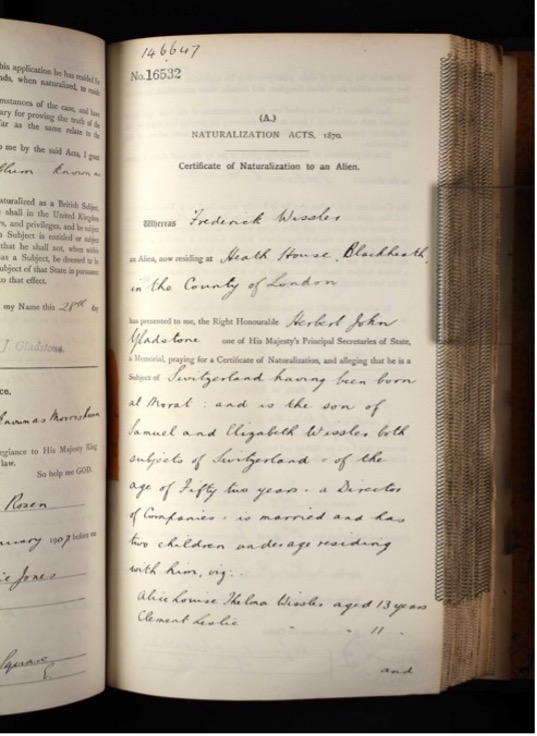 The company was not without intrigue during this period, and in fact, we find William Wissler, Frederick's son, acting as joint managing director, in the records of the Old Bailey. The Central Criminal Court on 22 June 1909 saw a legal fight for payment of an order of Marmite to the A. Huish and Co., a "tea and coffee merchant and importer of foreign products." Orders were filled on credit but eventually it was necessary to take them to court to settle the outstanding balance due of £10 18s. 1ld.
In the 1911 Census, we see the Wissler family as residents of Heath House, in Blackheath, south-east London. The Census does indicate his status as naturalised and the company appears to be progressing well. What is about to happen, though, will change everything.
Marmite was already growing in popularity as a product, and it was heavily advertised across the country as a replacement for meat extracts. Its value as a source of nutrients was already well known, and the discovery of vitamins in 1912 was a significant boost for the brand . Advertisements tell us it was, "… half the price, just as nourishing, eminently stimulating and digestive, very pleasant to take… and invalids will not turn from it, as is so often the case with Beef Tea."
As more and more men departed for the battlefields of Europe and trench warfare became the norm, the British Army struggled to find a way to keep their forces well fed and healthy. Part of the answer was in Marmite. It soon became a part of the standard field rations given to troops and contributed significantly to the wellbeing of many. First World War trenches were wet, muddy, cold and not always sanitary; the vitamin boost they could receive with a cup of Marmite tea was, for many, essential.
By forging the relationship with the government, Wissler and his company experienced significant growth during the war-time economy. In 1916, he and the board hosted the London employees to an event at the Surrey Masonic Hall. Over 250 people attended, including wives and children of the workers, where Mr. Wissler opened the day with a speech "full of patriotic sentiment," the attendees enjoyed high tea, additional speeches, and "excellent entertainment."
As the war came to a close and the men returned home, they had developed a fondness for those little jars of spread, and in the inter-war period of economic recession and continued rationing, they remained an essential part of the British diet. The war also ensured that men from every town and village across the country were very aware of Marmite and its benefits, firmly placing the brand into the minds of people across Britain.
Finally, we see the Wissler family in the 1921 Census of England and Wales. He continues to act as Director of the Company, and they remain in residence at Heath House, 1 Shooters Hill Road, Greenwich – an area commonly referred to as Shooter's Hill.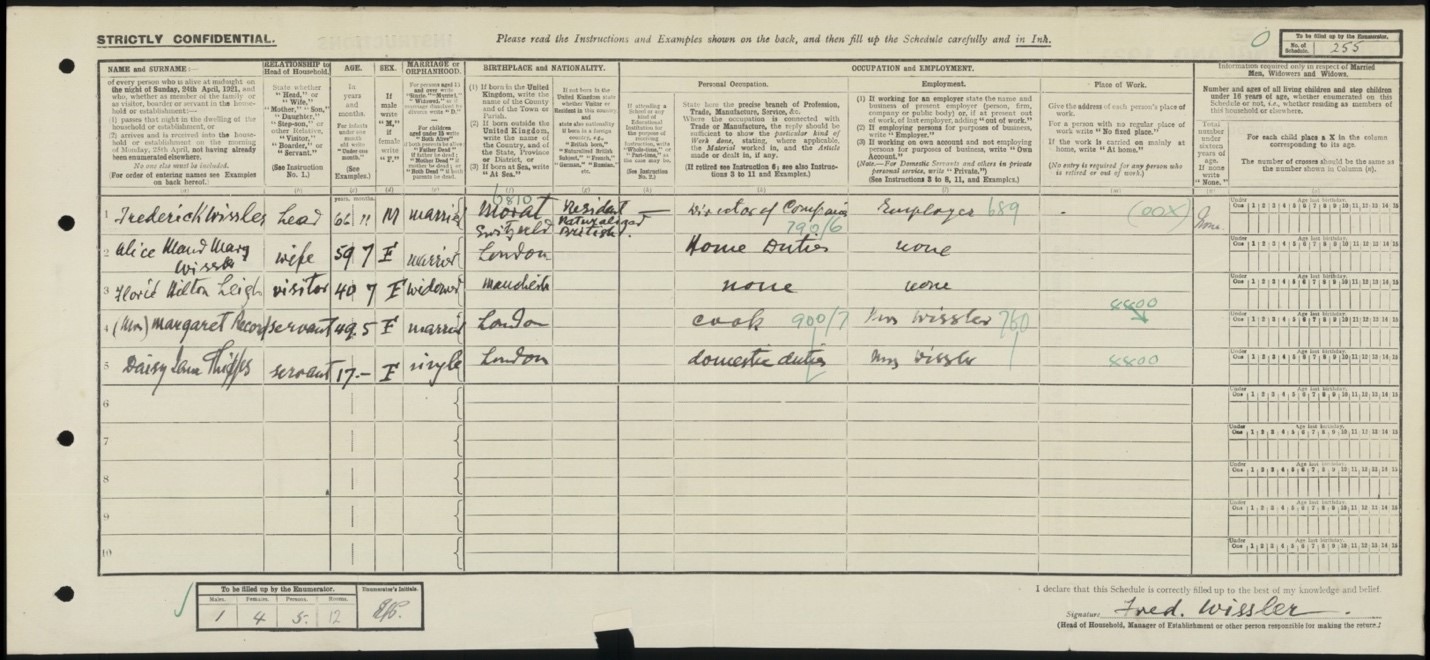 The Census would become one of the last public documents of Wissler's life. His son, Clement, also employed at Marmite, lived in a home on the same road. 
Frederick Wissler died on 8 April 1924 in London, aged 69. He left a will in which his shares of Marmite were inherited by his children and his cousin. Over the course of his career, he travelled to Algiers, Hong Kong, Saint John, New Brunswick and New York City, representing Marmite… a quintessentially British brand created by this Swiss-born, naturalised British citizen.
Visit Taking Care of Business: Migrant Entrepreneurs and the Making of Britain at the Migration Museum to find out the migration stories behind so many other British brands and businesses past and present.
And discover more migration stories, and perhaps even your own, with two weeks' free access to Findmypast.
About the author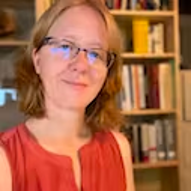 With a family tree that dates back to London in 1635, Jen Baldwin, Research Specialist at Findmypast, loves the moment of discovery. And with ancestors from Ireland, Wales, Scotland and England, the discoveries are endless. Jen specialises in the British diaspora and social history, adding depth and stories to traditional genealogy.