From Redruth to Real del Monte: the unexpected legacies of Cornish emigration to Mexico
What prompted Cornish emigrants to build new lives and communities in Mexico during the 19th century – and what were some of the unexpected legacies of this migration on both sides of the Atlantic?
This guest blog post by Georgia Murphy, Collections and Engagement Officer at the Royal Cornwall Museum, is part of Departures: 400 Years of Emigration from Britain – Partner Stories, a national series to accompany the Migration Museum's Departures exhibition and podcast.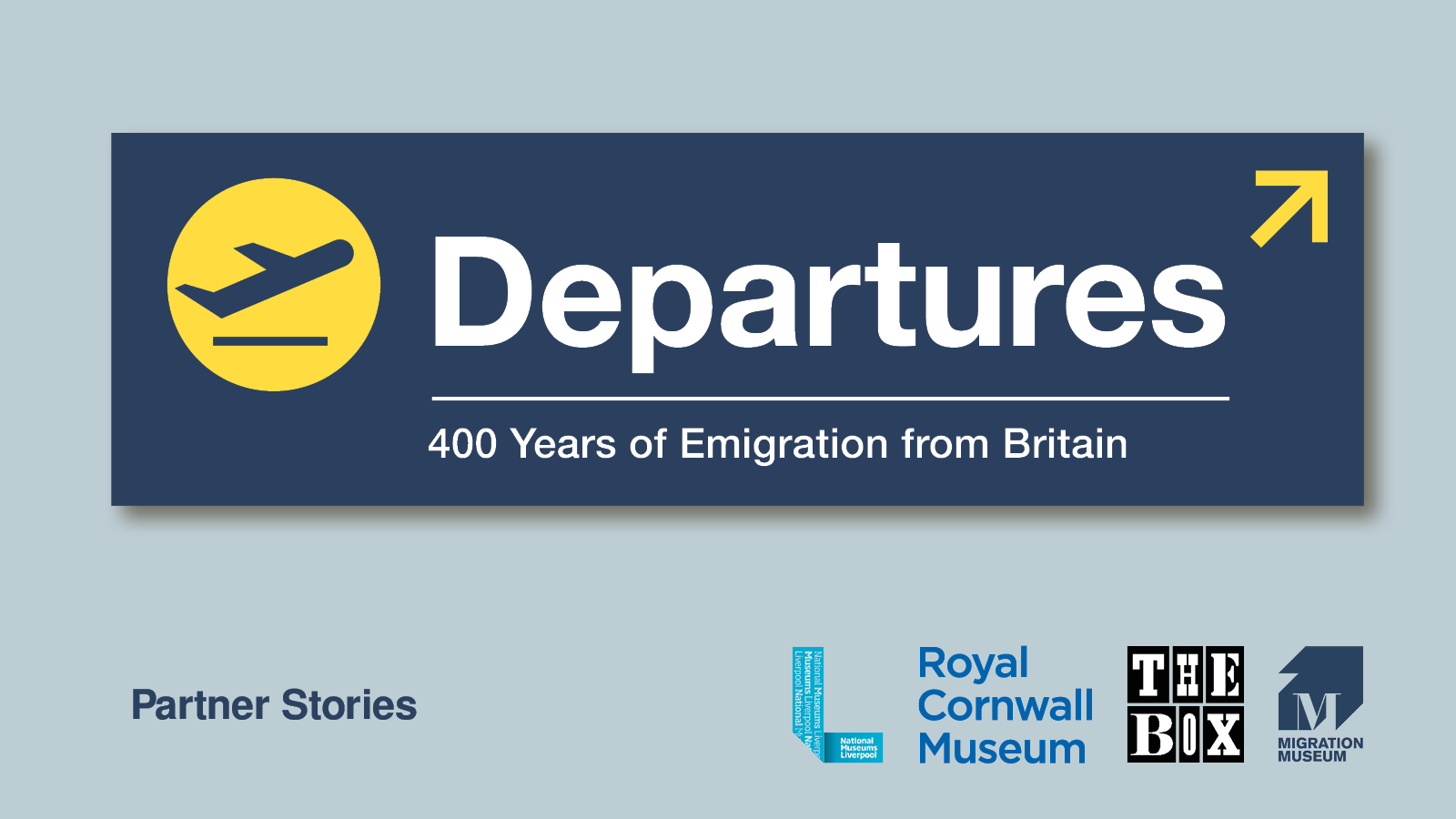 With the decline of the Cornish mining industry from the early 1800 onwards and faced with a severe lack of jobs, local newspapers and noticeboards began filling up with adverts enticing skilled Cornish miners and workers abroad.
Mexico was a major early destination for these Cornish emigrants, with the country's existing silver mines lying derelict following the Mexican War of Independence against the Spanish Empire. The first Cornish men women and children, primarily from the towns of Camborne and Redruth, travelled by boat from Cornwall to Mexico in 1825. Arriving in yellow fever season, many died within weeks. Those who survived then faced an arduous year-long journey to the state of Hidalgo, using horses and rope to drag huge mine engines through jungles and across mountains.
Once they arrived, Cornish miners started building new lives and communities, with many more following in their footsteps in the years to come. As well as bringing their mining labour and skills Cornish emigrants also brought with them many of their local traditions and culture. These influences were most evident in the city of Pachuca and neighbouring town of Real Del Monte, which have become known as Mexico's 'Little Cornwall'.
While the history of Cornish migration to Mexico has often been positioned as a positive one of Cornish ingenuity and triumph, there is of course another much less documented side to this story – the impact of the arrival of these Cornish immigrants on existing indigenous and Hispanic populations and the different dynamics that were at play here. This is a topic that merits far greater exploration than is possible in this blog post – and perhaps tellingly, on which very little published research currently exists. Additionally, and not unrelated to this, it is also important to note that the expansion of mining and industry across the world, and the Cornish labour emigration that came with it cannot be separated from the wider systems of colonialism and imperialism whereby Britain has (and in many cases continues to) benefit from the use and exploitation of other countries' resources, land and labour.
One of the most renowned and often celebrated legacies of Cornish migration to the region is that of the Cornish pasty. Due to its ability to stay warm for a long time and its crimped edges (perfect for holding with dirty hands in the mines) it was a staple for Cornish miners and quickly became popular in Mexico, where miner's wives are thought to have taught their Mexican maids how to make them – a reminder of the power dynamics at the heart of this, and so many other, emigration histories.
However, as is often the case when new cultures collide, the pasty did not remain unchanged and was soon adapted according to local tastes and ingredients. Mexican pasties, which are now known as 'pastes', have their own unique flavours and ingredients. Some popular fillings include: refried beans, blackcurrants and cheese, pineapple, tinga (shredded meat marinated with tomatoes and chipotle chillies) and mole (a green or red chilli and chocolate sauce). Even when pastes are made with potatoes, turnips and meat to resemble their 'traditional' Cornish predecessors, they are almost always accompanied by a generous dose of jalapeños or hot chilli sauce.
With paste shops lining almost every street, Real del Monte is now known as the 'paste capital of Mexico'. This small town, nestled 2,600 metres up in the mountains, is also home to the world's very first pasty museum and the Festival Internacional Del Paste, a three-day international pasty festival which celebrates the town's cultural and culinary heritage through live music, dancing and food.
The impact of Cornish labour emigration not only left its mark in the mining towns and cities of Mexico but could also be seen back home on the other side of the Atlantic. It is said that Spanish could often be heard echoing from the streets or pubs of Camborne and Redruth, and that Cornish miners returning home caused much confusion as they walked around their hometowns wearing ponchos and sombreros. If you look hard enough, you can even still find Spanish street and house names in many of the old Cornish mining towns and villages; serving as a small visual reminder of the complex and sometimes surprising histories of emigration that can be found all around us.
Listen to episode 7 of our Departures podcast: The Left Behind Wives of Cornwall

This post is part of Departures: 400 Years of Emigration from Britain – Partner Stories, a national series to accompany the Migration Museum's Departures exhibition and podcast.
About the author: Georgia Murphy
Georgia (she/they) grew up in West Cornwall and went to SOAS University, where they studied Social Anthropology. They have worked as an Education and Events Coordinator at Two Temple Place, running participatory art workshops and helping to coordinate the exhibitions education programme, as well as at TATE as a Learning Facilitator. Having recently completed a year-long curatorial traineeship at the Royal Cornwall Museum, Georgia is now going on to work as a Learning Coordinator at the Museum of London, helping to engage families and school children with London's diverse history. They are passionate about challenging and reimagining the ways stories are told in museums as well sharing hidden histories and increasing access, participation and representation within the sector.

One response to "From Redruth to Real del Monte: the unexpected legacies of Cornish emigration to Mexico"