Departures
About the exhibition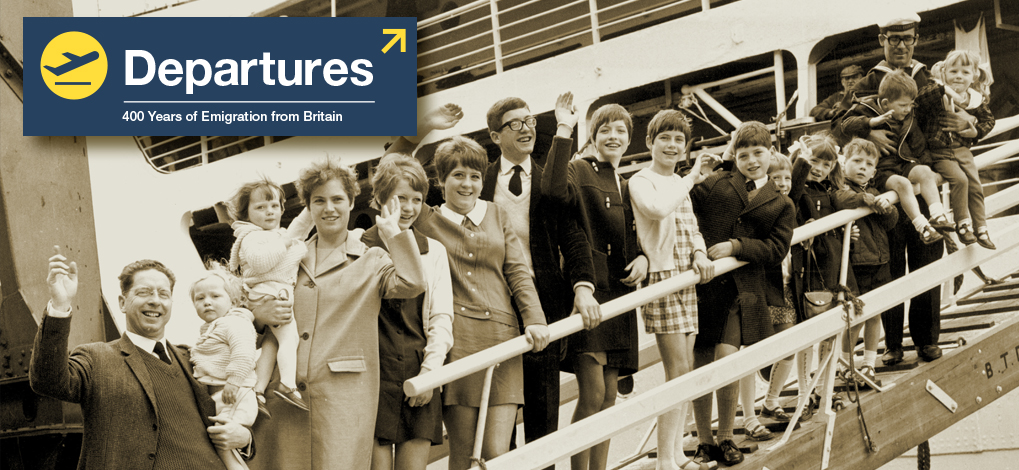 Departures – 400 Years of Emigration from Britain
Opening Autumn 2020
Migration Museum
Lewisham Shopping Centre, London SE13 7HB
Admission: Free
To mark the 400th anniversary of the sailing of the Mayflower to North America, Departures is a major new exhibition exploring 400 years of emigration from Britain through personal narratives, contemporary art and a range of media.
There has been immigration into Britain since its earliest days, but across the years we have been an emigrant nation more than an immigrant one. Today, there are an estimated 75 million people across the world who self-identify as having British ancestry, compared with 66 million people living in the UK.
Departures will place Britain's emigration story at the forefront of national conversations around migration and identity, inviting us to reflect on the connections between the reasons and motivations behind people leaving Britain over the past 400 years and the reasons why people have – and continue to – arrive on these shores.
The exhibition will be accompanied by a series of events and talks, which will take place both at the Migration Museum and at venues across the country.
More details coming soon…