Football Moves People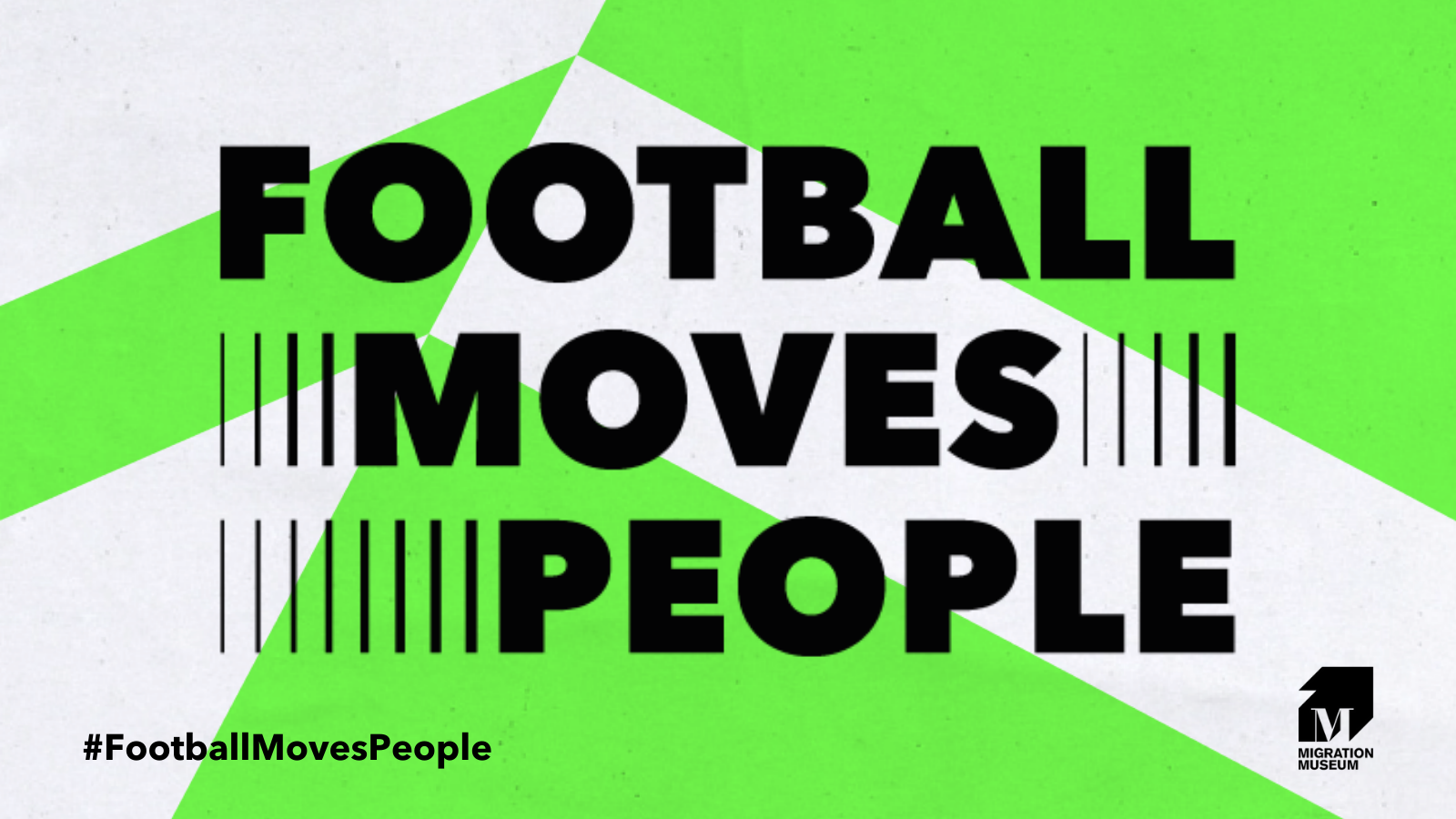 Football Moves People is a new campaign led by the Migration Museum and running throughout this summer's European Championships highlighting how migration has shaped the beautiful game.
All of the 26 nations competing at this year's Euros have players in their squads currently playing outside of their home countries, while more than half of the England squad have at least one parent or grandparent born outside the UK. And the game itself was originally exported around the world by emigrants from the British Isles. Yet despite this, migration is not a part of football conversations. 
Football Moves People is a digital and out-of-home campaign running throughout the Euros that aims to change this – placing migration at the heart of national conversations around football during the Euros. 
Led by the Migration Museum, in conjunction with a wide range of creative and content partners, Football Moves People will be taking over billboards pub screens and social media across the country during the Euros, with real-time football content and personal stories exploring how the movement of people to and from the UK has shaped football – and the people who play it.
#FootballMovesPeople – and it's time we started talking about it.
Explore the campaign
Football Moves People social media hub
Posters and Screens
Find My Past blog series
South London Football Heroes
Football Moves People social media hub

#FootballMovesPeople is taking over our Instagram for the duration of the Euros. Explore all of the campaign content, from real-time updates to personal stories, trivia and more @migrationmuseumuk on Instagram, @migrationuk on Twitter or by searching #FootballMovesPeople on Instagram, Twitter and Facebook.
Explore our Football Moves People Instagram hub

Posters and Screens
Out and about during the Euros? Keep your eyes peeled for our poster campaign created by Wonderhood Studios showcasing the diverse family roots of key England players, as well as real-time digital teamsheets showing what England's starting line-ups would look like without first-, second- and third-generation immigrants. Wherever you're watching the Euros, we hope you'll see #FootballMovesPeople.
Findmypast blog series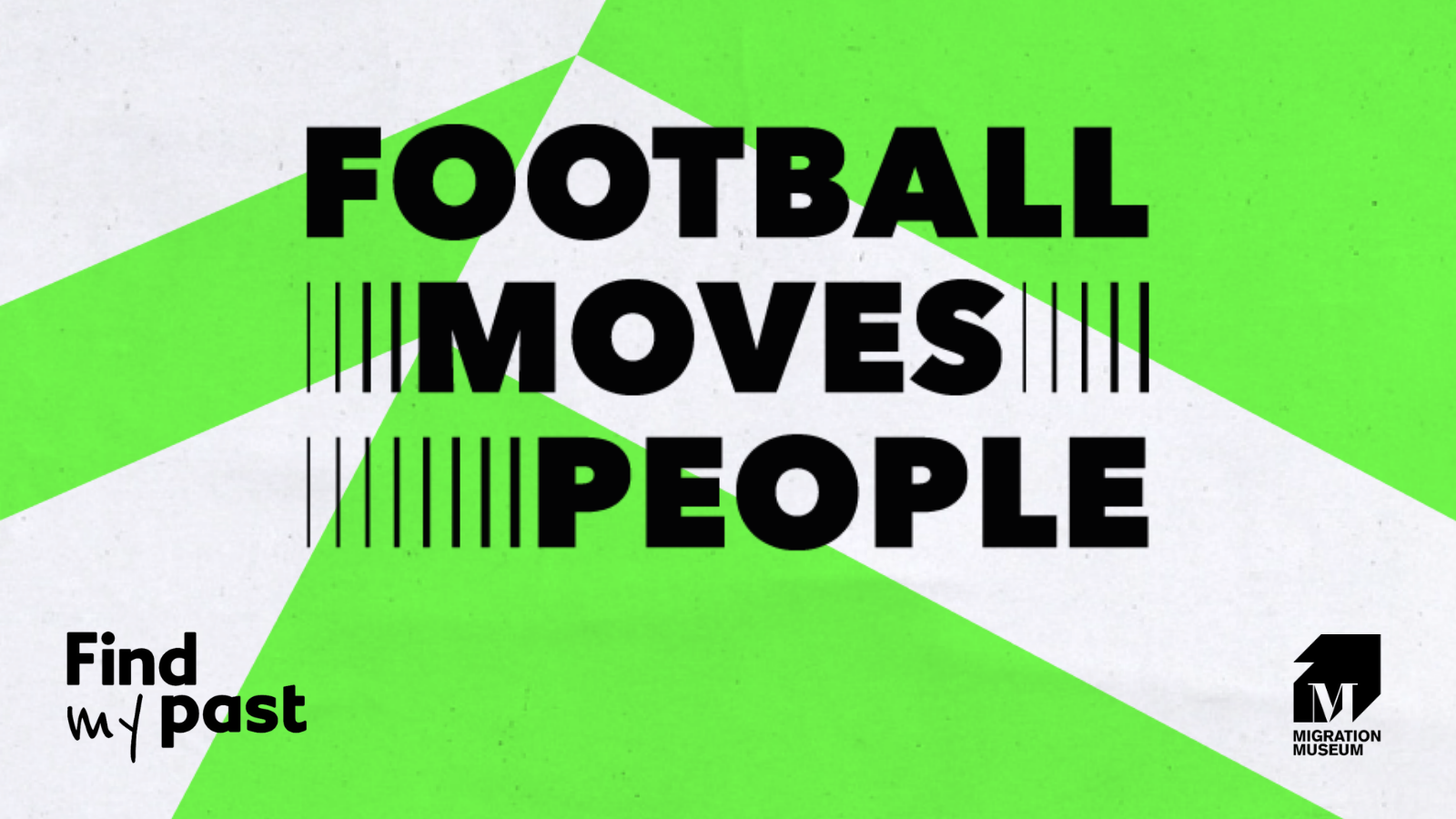 Our friends at family history website Findmypast have been researching the family histories of key players at this year's Euros. We'll be sharing their findings in a series of blog posts over the next few weeks and will add the links here as they're published:
1: Harry Kane's family tree reveals footballing forefathers and overseas connections
2: We've discovered everyday heroes and unusual nuptials in Gareth Bale's family tree
3: From Antigua to Australia, via Angola, Ghana and Ireland: Scottish and Welsh footballers with overseas family links
South London Football Heroes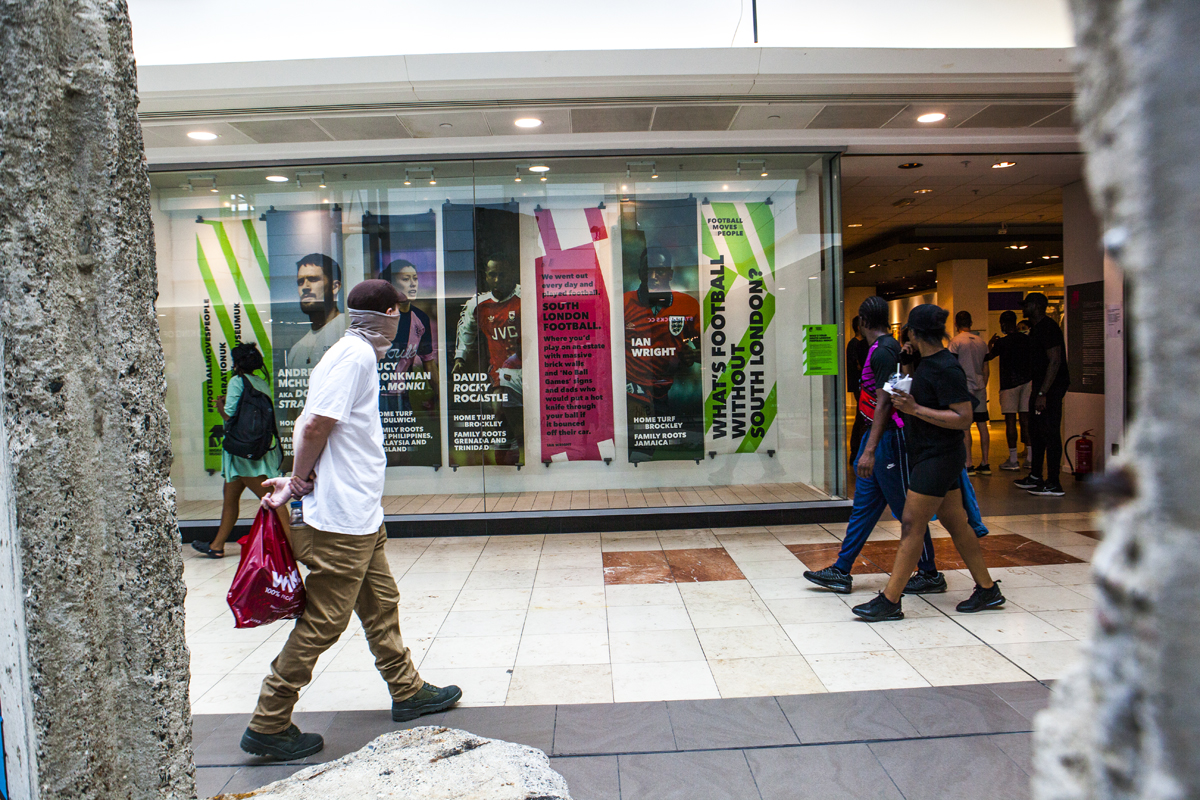 A window display at our home in the heart of Lewisham Shopping Centre celebrating South London Football heroes – as nominated by South Londoners via social media.
Our Partners
Wonderhood Studios
Wonderhood Studios is a new kind of creative company. Driven by unique forms of collaboration, we use the power of creativity to grow ambitious brands and get them talked about. As an independent studio, we work with some of the most talented and innovative creators, platforms, and brands in the world including Three, Nike, Branston, and Starling Bank.  
Goal Click
Football means a lot of different things to a lot of different people. But it always means something. Goal Click shares stories from the world of the beautiful game. Our mission is simple. We give people all over the world a chance to show what football means to them. How? By sending analogue cameras to people around the globe so they can capture the game as they see it. The results, glorious in their imperfections, can be seen in the galleries on this site and social channels, alongside interviews with our photographers.
Sports Interactive
Sports Interactive is the world's leading developer of sports management simulations through its Football Manager and Eastside Hockey Manager series. Founded in 1994 and based in the Stratford area of London, SI has a thriving, diverse and ever-expanding studio, with more than 170 full-time staff and roughly 1,300 part-time researchers across the globe. SI became a wholly-owned subsidiary of SEGA in 2006.

Find out more
Find My Past
Findmypast helps its members explore their lives reframed. With family records you won't find anywhere else, easy-to-use tools and features and a thriving community of like-minded individuals, the only question is where will your past take you?
SetPlay App
SetPlay App is a marketplace for football and gaming events. Our app reduces the admin work faced when creating events in a bid to bring together communities.