The Migration Museum online shop is now open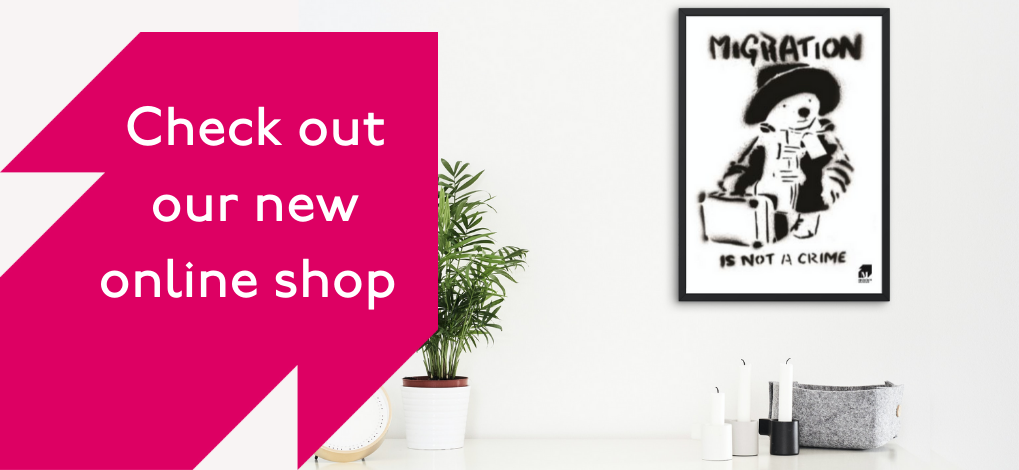 We have exciting news: our brand-new online shop is now open.

Now you can enjoy and share our work, support the artists we work with, and contribute to the long-term future of the Migration Museum by purchasing from our online shop.
Over the last few months we've been carefully building up a range of products that have a migration story behind them – or open up a space for you to tell yours. This includes exclusive artwork, must-read adult and children's books, unique homeware, gifts, T-shirts, stationery, and food and drink.

We're starting quite small as we test things out, get things right and train up our small but growing team.
We'd love if you can have a browse, hopefully make some purchases, and just generally let us know what you think. 
If you think it's brilliant – please tell everyone. If something isn't as great as you'd hope – please tell us and we'll do everything we can to fix it.

We'd be so grateful if you could help us on our way. We have exciting plans for 2022 and this will help us realise them.
Email comments, questions and ideas to sales@migrationmuseum.org.

Thank you so much – and happy shopping!