Departures podcast episode 5 – The Leaving of Liverpool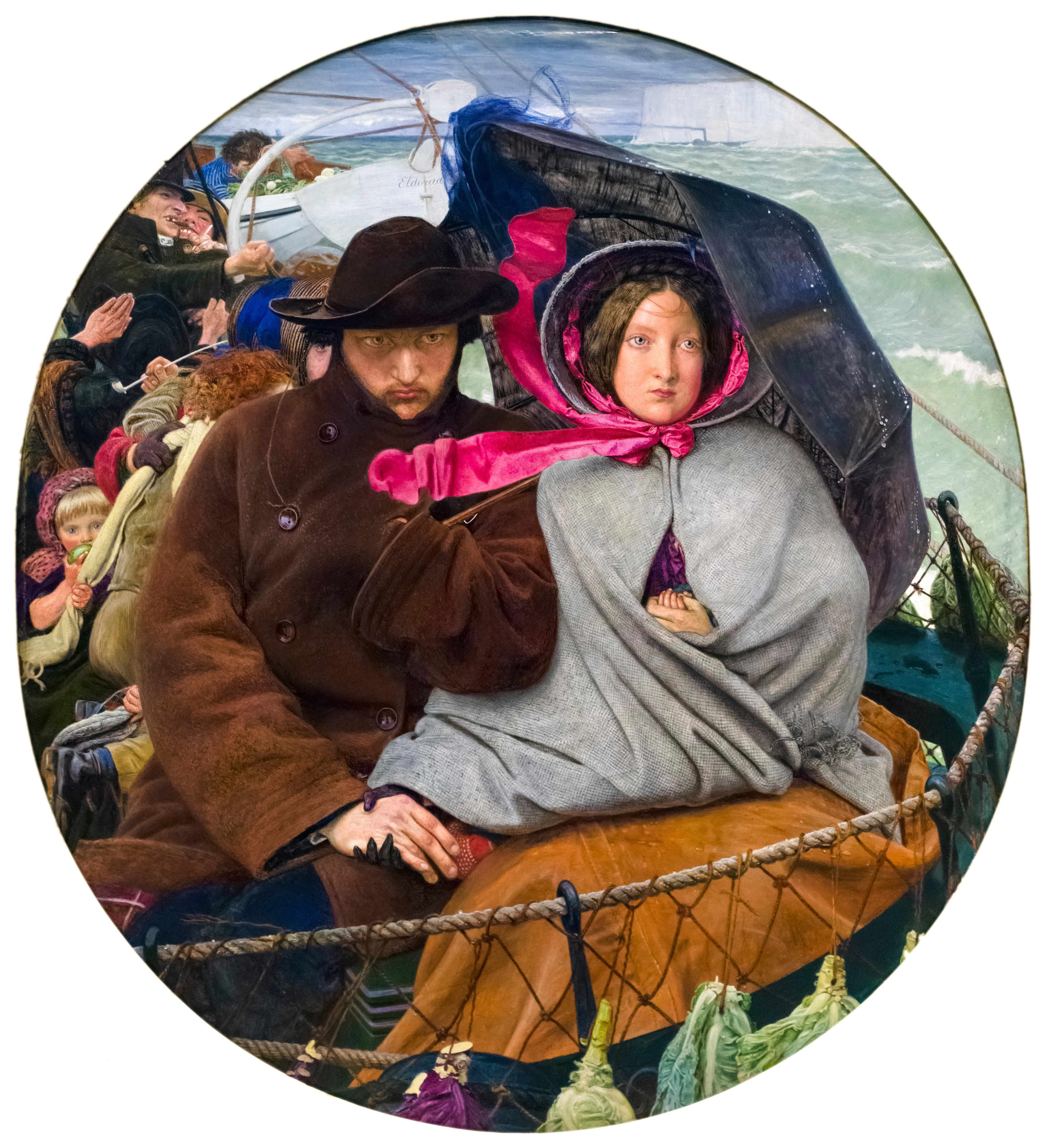 Episode 5: The Leaving of Liverpool


Imagine you could go anywhere in the world – no passport needed. All around you there are posters and pamphlets extolling the virtues of emigration and offering incentives to ease your passage to settle in distant sun-kissed lands. Would you be tempted?
From the early 19th century to the beginning of the First World War, it's estimated that over 10 million British people chose to migrate. Most went to settle in the United States and around Britain's growing empire. Over half of these emigrants left from the port of Liverpool.
Mukti Jain Campion talks to Ian Murphy, Director of the Merseyside Maritime Museum, to discover how the port of Liverpool became the gateway to millions of new lives abroad, and examines the importance of printed propaganda in fuelling 19th century British emigration with Dr Fariha Shaikh, Lecturer in Victorian Literature at the University of Birmingham and author of Nineteenth-Century Settler Emigration in British Literature and Art.
A Culture Wise Production for the Migration Museum
Producer: Mukti Jain Campion
Readings: Adrian Preater and Joanna Purslow
Music: Shakira Malkani
Shanty Singers: Mary Keith, Peter Brown and David Wells-Cole
About our Departures podcast:

Departures is a new podcast from the Migration Museum exploring 400 years of emigration from Britain.
What would it take for you to leave your home? To leave everything and everyone you know to move to another country and start again. Over the past 400 years, that's exactly what millions of British people have been doing. Today, the news headlines are full of stories of migrants trying to come to Britain. But for most of this country's history, it's actually been the other way round. And Britain's emigration rate remains one of the highest in the world. Why has such a small island nation produced so many migrants and how have they shaped the world we live in today? In a new podcast series, Mukti Jain Campion speaks to people who are shedding new light on this often hidden history.
Listen and subscribe to Departures on Spotify, Apple Podcasts, Google Podcasts or wherever you get your podcasts.
This podcast accompanies the Migration Museum's exhibition Departures: 400 Years of Emigration from Britain. The exhibition is currently closed due to lockdown. Sign up to our mailing list to be the first to know about our reopening plans.
Find out more about our Departures podcast
Image: The Last of England, oil on wood panel (1852-55) by Ford Madox Brown (© Ian Dagnall/Alamy Stock Photo)