Departures podcast episode 4 – Emigration and Enslavement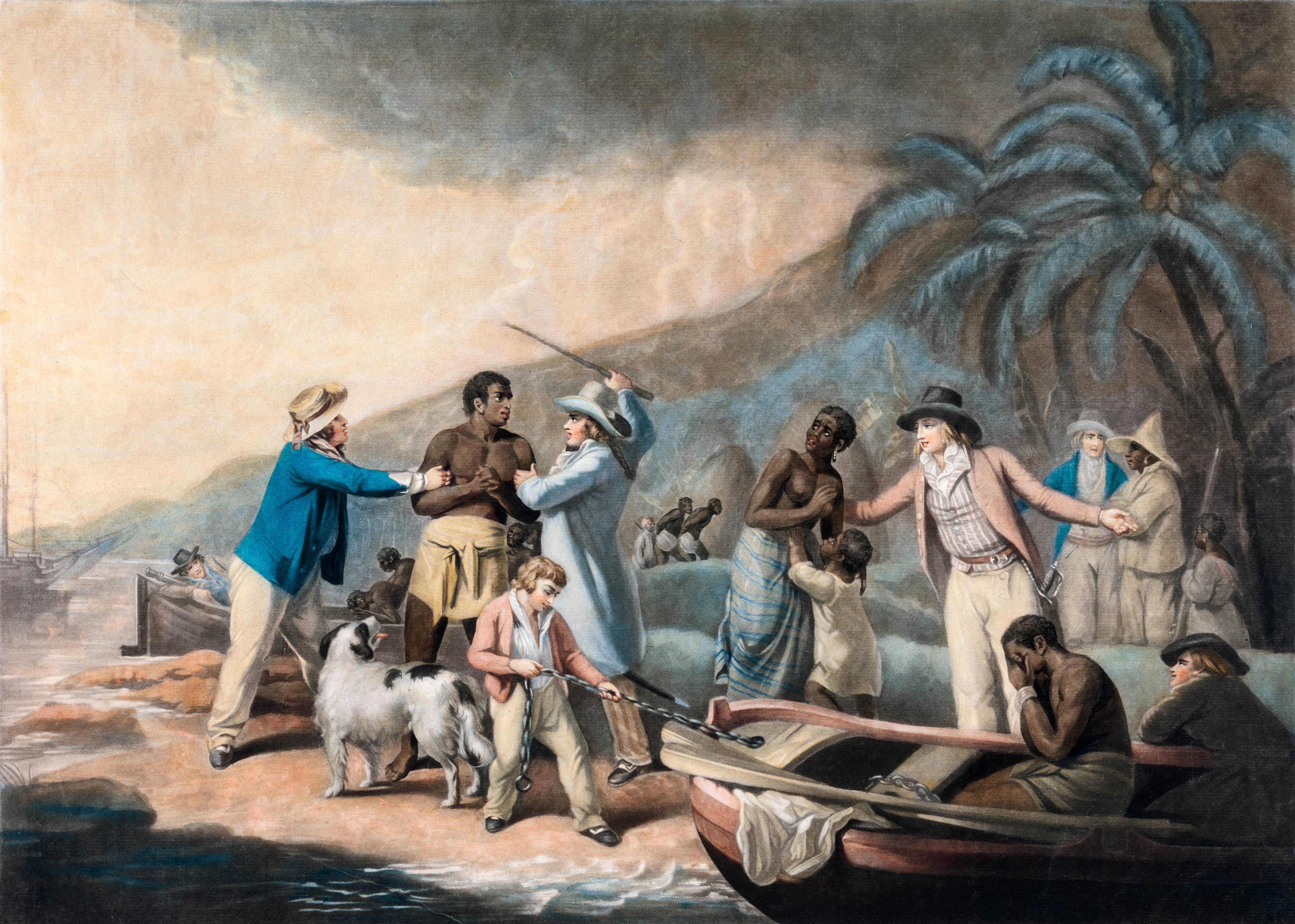 Episode 4: Emigration and Enslavement

The 17th century colonisation of North America and the Caribbean by emigrants from the British Isles was, almost from its beginning, dependent on the brutal forced transatlantic migration of millions of enslaved African people. Their labour made possible the industrial-scale production of lucrative crops such as tobacco, sugar and cotton which created the wealth, not just of individual British plantation owners, but of much of the wider British economy.
Much of this history has remained hidden and only very recently have serious attempts begun to investigate and acknowledge the role that slavery played in Britain's wealth, power and influence. But what if those investigations lead to your own front door and start to shatter your family myths?
Mukti Jain Campion explores this dark strand of British emigration history with:
Professor Matthew Smith, Director of the Centre for the Study of the Legacies of British Slave-0wnership at University College London
Madge Dresser, Honorary Professor of History, Bristol University and author of Slavery Obscured
Oliver Colegrave and his father Stephen Colegrave, co-founder of the Byline Times
Sally Hadden, Associate Professor of History, Western Michigan University and author of Slave Patrols: Law and Violence in Virginia and the Carolinas
A Culture Wise Production for the Migration Museum
Producer: Mukti Jain Campion
Readings: Udoka Oyeka and Adrian Preater
Music: Shakira Malkani
About our Departures podcast:

Departures is a new podcast from the Migration Museum exploring 400 years of emigration from Britain.
What would it take for you to leave your home? To leave everything and everyone you know to move to another country and start again. Over the past 400 years, that's exactly what millions of British people have been doing. Today, the news headlines are full of stories of migrants trying to come to Britain. But for most of this country's history, it's actually been the other way round. And Britain's emigration rate remains one of the highest in the world. Why has such a small island nation produced so many migrants and how have they shaped the world we live in today? In a new podcast series, Mukti Jain Campion speaks to people who are shedding new light on this often hidden history.
Listen and subscribe to Departures on Spotify, Apple Podcasts, Google Podcasts or wherever you get your podcasts.
This podcast accompanies the Migration Museum's exhibition Departures: 400 Years of Emigration from Britain. The exhibition is currently closed due to lockdown. Sign up to our mailing list to be the first to know about our reopening plans.
Find out more about our Departures podcast
Image: The Slave Trade, print made by John Raphael Smith, after painting by George Morland, 1791 (© incamerastock/Alamy Stock Photo)