Our team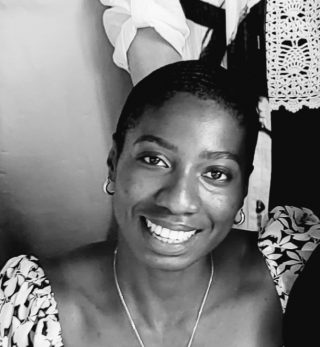 Kimberley Cookey-Gam
Gallery Supervisor
Kimberley is a multi-disciplinary artist specialising in textile sculpture – specifically crochet. After studying BA Fine Art Sculpture and undertaking further studies, she seeks to fuse garments, art and connecting with people.
She uses her practice to explore healing and craft in relation to nature and organic forms, and seeks to use her creative practice to make art more accessible to a wider audience. Working at the Migration Museum grants the opportunity to interact with a wide range of individuals that branch away from the traditional contemporary art setting, and allows the opportunity to understand how this environment cultivates a sense of comfort and inclusivity.
Kimberley works part-time at the museum as a Gallery Supervisor.