Event listing
Journeys: the Migration Experience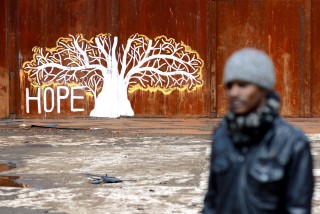 When
Nov 25, 2015 - Nov 25, 2015
Where
Garden Court Chambers,
57–60 Lincoln's Inn Fields,
London, WC2A 3LJ GB
Summary
Journeys: the Migration Experience
25 November 2015⎪6:30 – 8:30 pm⎪Free admission, advanced booking required*
Garden Court Chambers – 57–60 Lincoln's Inn Fields London WC2A 3LJ GB
The current focus on migration into Europe has concerned itself with the ability and willingness of countries to receive migrants and, to a lesser extent, on the state of the countries that are being left behind. Much less attention has been given to the migrants' own experience and how the characterisation of these journeys has changed over time – from the stuff of nation building (as in the United States and Australia) to today's uneasy, administrative distinction between 'legitimate' and 'illegal' migrants. These journeys continue, though, to feed into migrants' sense of belonging in the country they arrive in and their continued connection to the country they've left.
'Journeys' focuses on the voyages migrants make and the effect of these journeys on cultures and identities – both their own and also those of their host nations.
The discussion will be chaired by Kathryn Cronin, joint head of chambers at Garden Court, who specialises in immigration, asylum, nationality, children's and family law. Panelists include Professor Robin Cohen, a distinguished friend of the Migration Museum Project, emeritus professor at the International Migration Institute at the University of Oxford and former professor at universities in the UK, Africa, America and the West Indies; and David Chirico, barrister at 1 Pump Court, specialising in working for claimants in all areas of immigration and asylum law.
There will be  a screening of footage from Sue Clayton's film Hamedullah : The Road Home, charting the forced removal to Kabul of a young Afghan who had sought asylum in the UK, in his own words and pictures. There will also be an exhibition of images of migration taken by Chris Barrett and Christian Sinibaldi, photographers documenting the current refugee crisis at Calais and the experience of migrants in Lampedusa, respectively.
*To book your free ticket please email rsvp@gclaw.co.uk with your name and contact information and Migration Museum Project as the subject line.