Event listing
City of London: Migrant Haven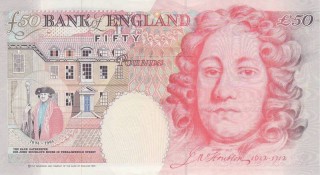 When
Nov 16, 2015 - Nov 16, 2015
Where
Shroders Global,
31 Gresham St,
London, EC2V 7QA
Summary
City of London: Migrant Haven
16 November 2015 | 6:30–9 pm
Schroders Global, 31 Gresham St, London EC2V 7QA
Free admission, click here to book your ticket
We invite you to join us for the latest event in our Great Minds series, co-hosted with CARA. A panel of
speakers, chaired by the eminent historian David Kynaston, will discuss the contribution of migrants to the development of our financial structures, from Italian bankers in the Middle Ages to the German bankers of the nineteenth century to the development of the Euromarket more recently. The panel includes Caroline Shaw, Archivist at the Schroder Archive, Kathleen Burk, Professor of Modern and Contemporary History at University College London and Stanislas Yassukovich, previously CEO at European Banking Group.
Read a blog post about the event here.
In partnership with

Part of our Great Minds event series in partnership with CARA

The Migration Museum Project's Great Minds series, run in partnership with CARA (Council for At-Risk Academics), shines a spotlight on the contributions of inspiring individuals who have, at some point, migrated to the UK and have shaped a particular industry, field, or the fabric of the country itself.

CARA (Council for At-Risk Academics)
CARA helps academics in immediate danger, those forced into exile, and many who choose to remain in their home countries despite the serious risks they face. CARA also supports higher education institutions whose continuing work is at risk or compromised. CARA has supported academics at risk and defended science and learning for over eighty years. The early work of CARA helped rescue many of the 20th century's finest academics - people like Ernst Chain, Ludwig Guttmann and Karl Popper. For more information, visit: http://cara1933.org