We're Hiring: Freelance Engagement Lead – Leeds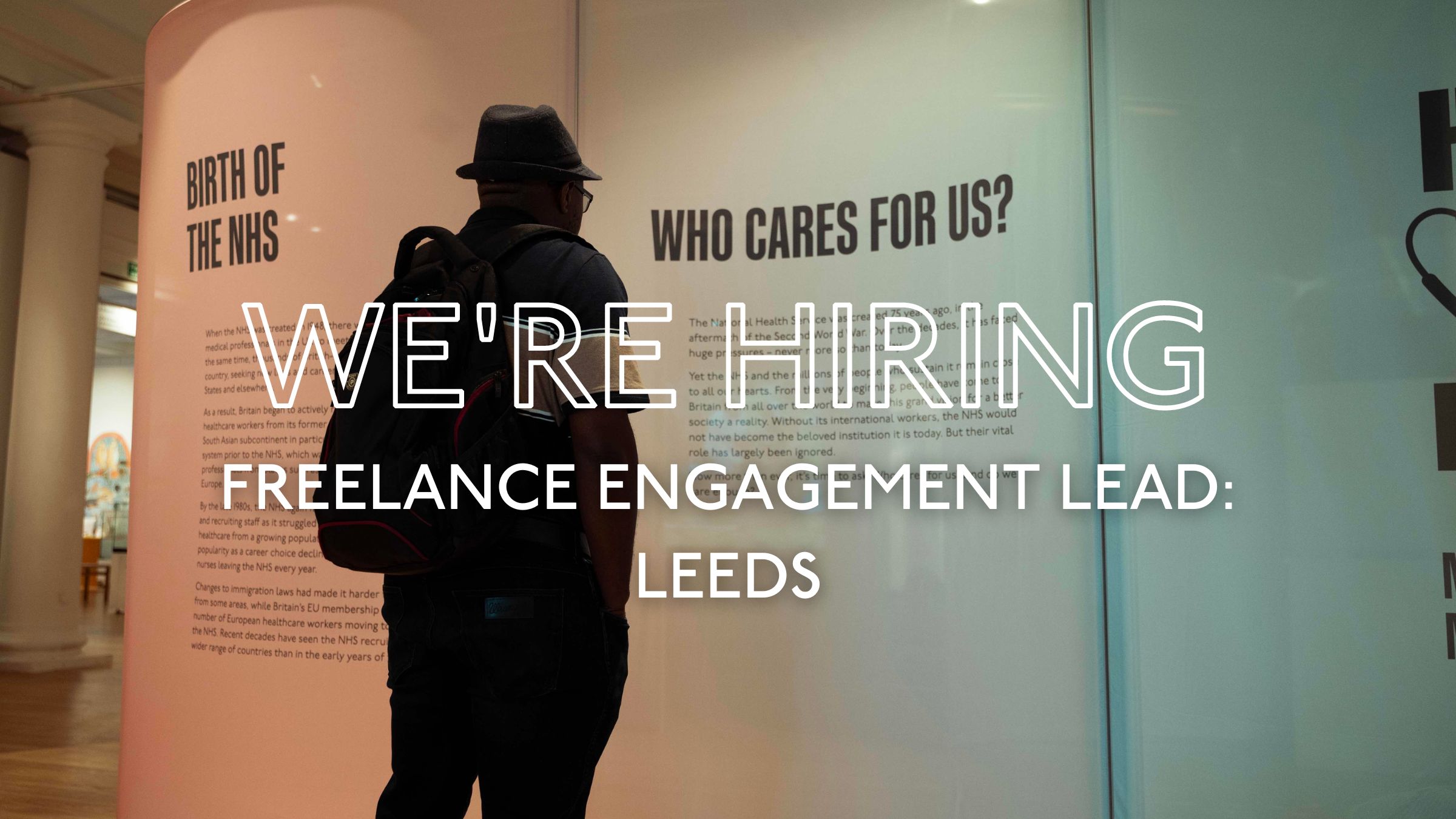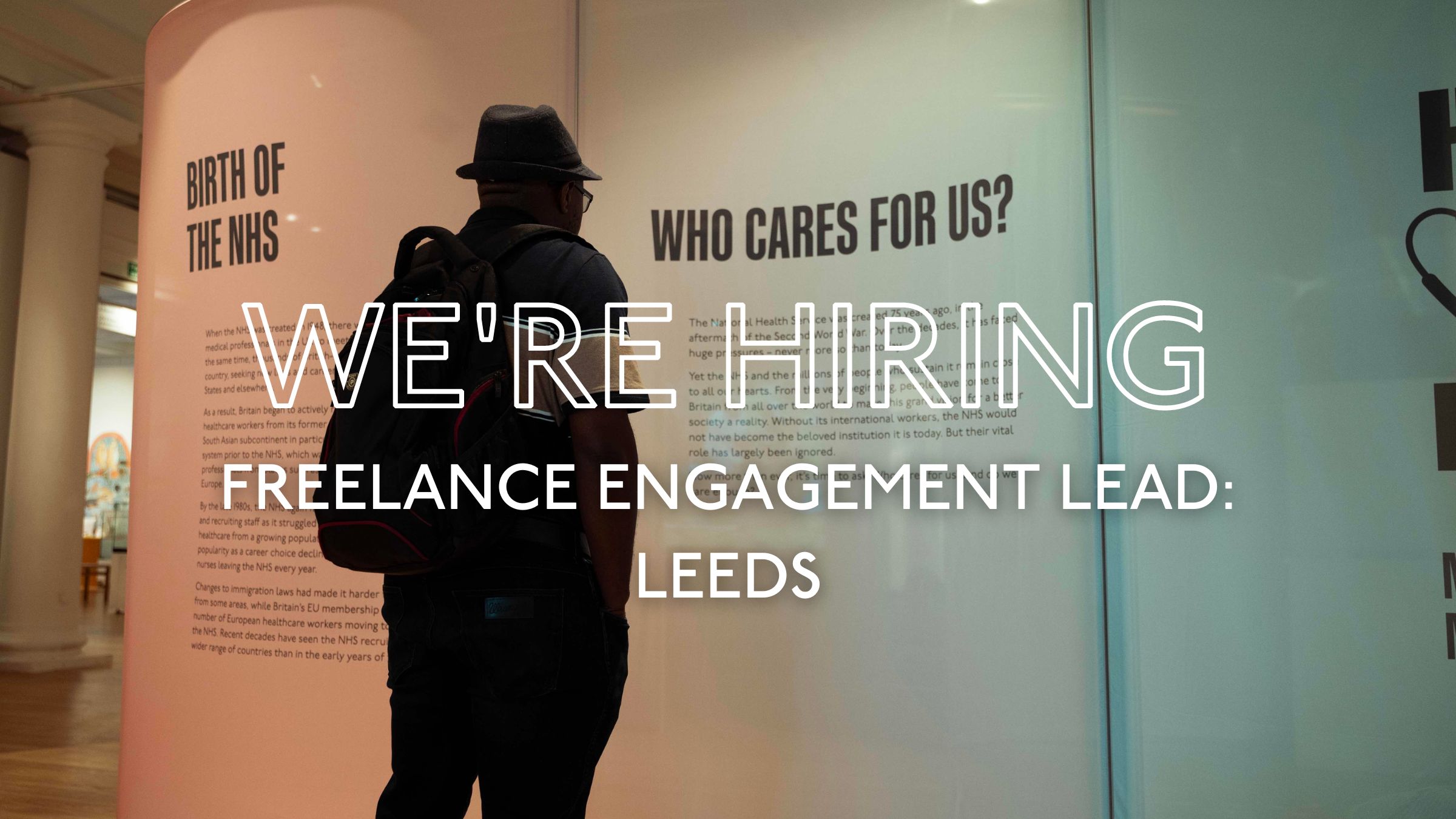 PLEASE NOTE: The deadline for applications for this role has now passed and we are no longer accepting applications. 

The Migration Museum is seeking a Freelance Engagement Lead to oversee our touring exhibition Heart of the Nation: Migration and the Making of the NHS in Trinity Leeds Shopping Centre from November 2023 until February 2024.  
The role will involve helping to coordinate the launch event and supervising the exhibition and hosting diverse audiences 5 days a week, with support from the Migration Museum team on weekdays, as well as a Gallery Supervisor over the weekends.
This is an outstanding opportunity for a creative, self-directed and organised person who is passionate about delivering an important and timely exhibition for diverse audiences.

Key responsibilities:

Public engagement –

Taking the lead on supervising the Migration Museum's space in Leeds, proactively engaging with visitors such that it is a welcoming place for all, including pre-organised and walk-up group visits. Become well versed with the exhibition content and technical aspects. Open up the museum at the beginning of the day and close it down at the end, ensuring that all lights and AV equipment are switched off. This might involve overseeing and coordinating placement students and volunteers.

Support with event planning and delivery –

there will be at least 2 events during the 3 months that the Migration Museum team will need support to deliver: the launch event on November 10th and a gathering of the Migration Network in February 2024.

Shop and donations:

Supervise the exhibition's shop offer in Leeds, in collaboration with our Retail Manager in London. Encourage visitors to make purchases and donations where appropriate.

Marketing and promotion

– Supported by our marketing and communications team, you will help promote the exhibition via marketing materials and social media. 

Evaluation

– Supported by our Director of Communications and Engagement, you will gather visitor evaluations to help us understand who we are reaching and their feedback on their experience.
This role is full time, Wednesdays to Sundays – and therefore requires availability and willingness to work weekends. 
Please click here to view the full job description and person specification for this role

How to apply
To apply for this position, please e-mail a copy of your CV and a covering letter of no more than 800 words to info@migrationmuseum.org.
Please also complete our Equal Opportunities Monitoring Form. These monitoring forms will be stored and assessed separately and will not be linked to your application.
The deadline for applications is Sunday 8th October 2023, 23:59
Shortlisted applicants will be invited to interview online week commencing Monday 16th October 2023.
If you have any questions about the role, please contact info@migrationmuseum.org