Heart of the Nation: Migration and the Making of the NHS
About the exhibition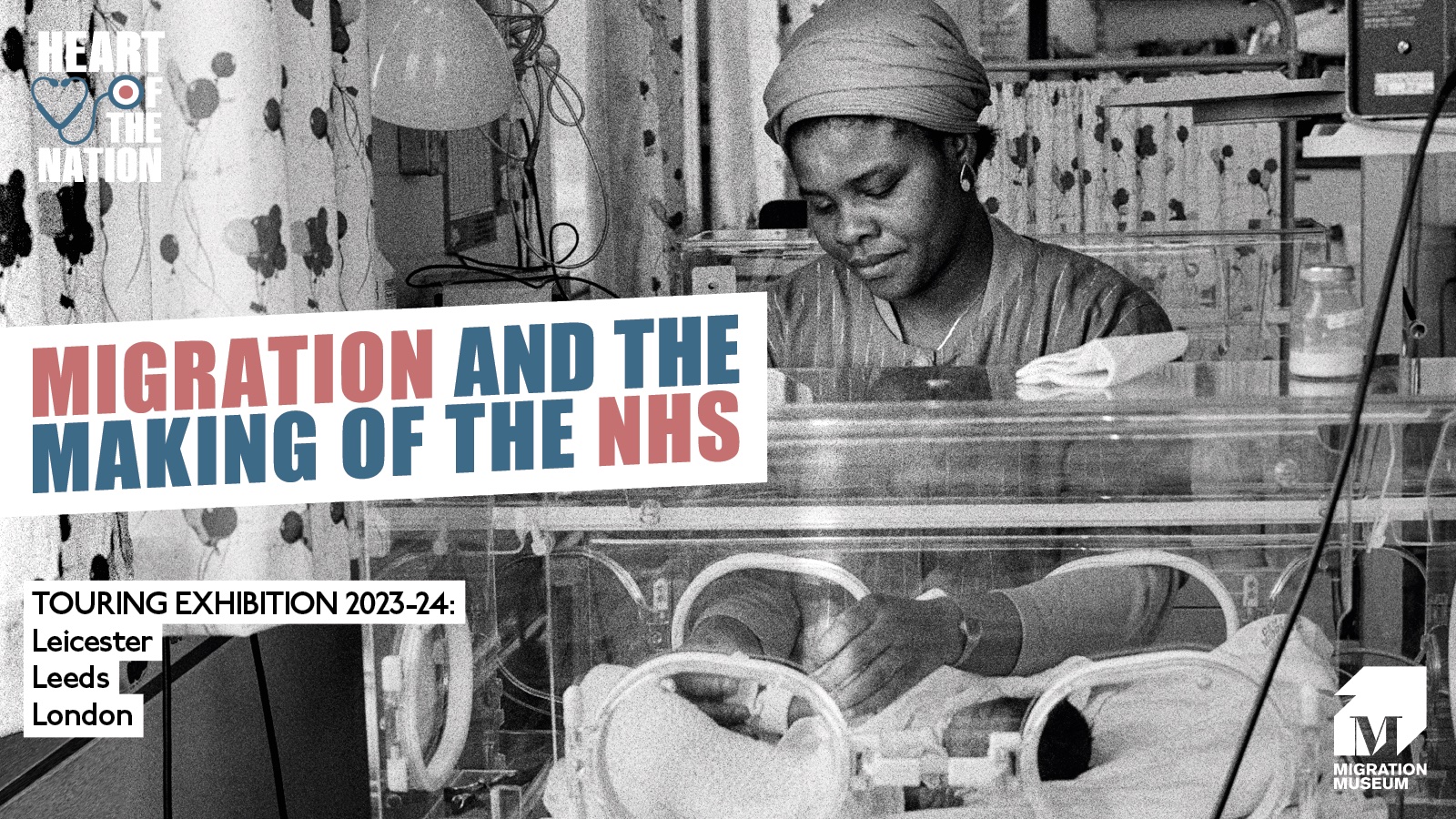 Touring Exhibition 2023-24:
30 June – 29 October 2023: Leicester Museum & Art Gallery 
10 November 2023 – 18 February 2024: Trinity Leeds
March 2024 – Summer 2024 (Dates TBC) – Migration Museum, London
Free admission – no booking
The National Health Service was created 75 years ago. Over the decades, it has faced huge pressures – never more so than today.
Yet the NHS and the millions of people who sustain it remain close to all our hearts. From the very beginning, people have come to Britain from all over the world to make this grand vision for a better society a reality. But their vital role has largely been ignored.
This national touring exhibition from the Migration Museum shines a light on the stories and experiences of people who have come to Britain to work in the NHS through photography, film, oral histories and an immersive experience that brings together singing and storytelling. 
The exhibition opens at Leicester Museum & Art Gallery on 30 June 2023 and runs until 29 October 2023. It will then move to Trinity Leeds, opening on 10 November 2023 and running until 18 February 2024. 
You can also explore the exhibition online at: www.heartofthenation.co.uk
Supported by: Arts Council England, Garfield Weston Foundation, Rumi Foundation, Alfred Caplin Charity Settlement, The Dorfman Foundation and Unbound Philanthropy

Image © Roy Mehta
Video: Arch Creative