Mayor of London Sadiq Khan visits Migration Museum and pledges support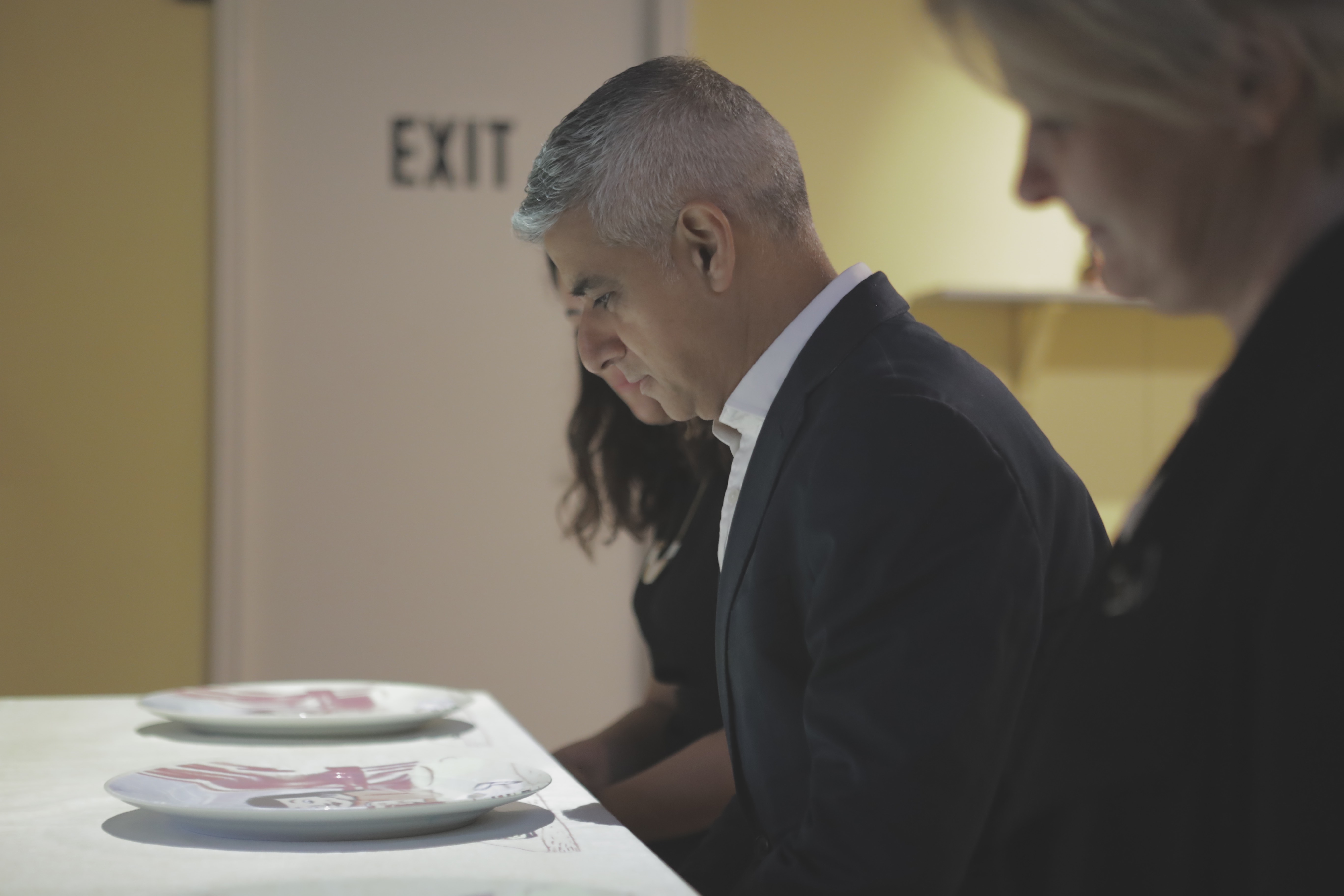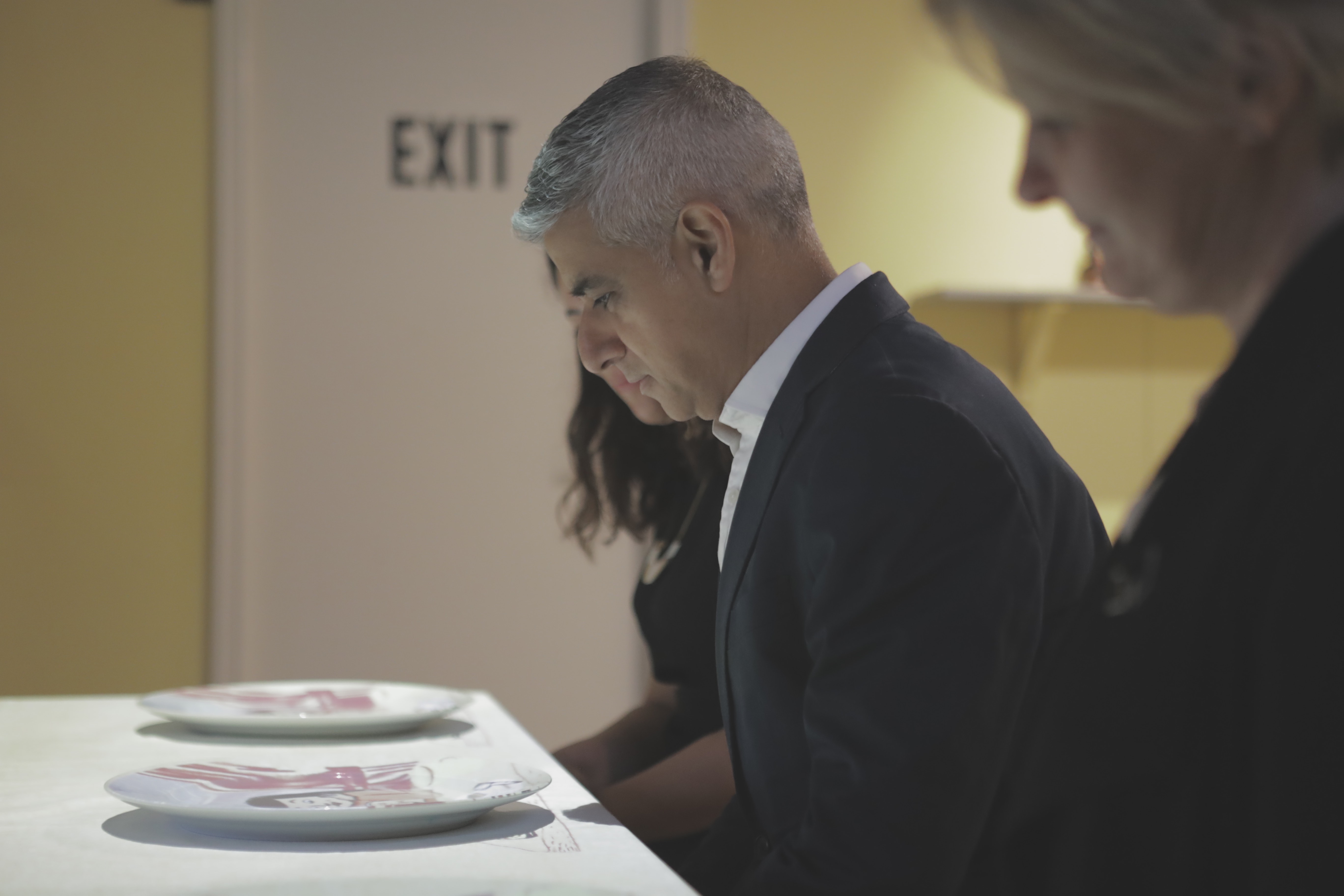 The Mayor of London, Sadiq Khan, pledged his support for a permanent national Migration Museum in London during a visit to our Migration Museum at The Workshop in Lambeth on 4 June 2019.
During his visit, Mayor Khan made himself at home in our Room to Breathe exhibition, met several of the artists who have taken up residency in the art studio in the exhibition over the past six months, and discussed diversity and difference with students from Harris Westminster Sixth Form.
He reiterated his support for the creation of a permanent Migration Museum in London and emphasised the importance of the role that our museum can play in sharing stories from generations of migrants, and in highlighting the central role of migration in shaping who we are – individually and collectively.
Sadiq Khan, Mayor of London, said:
"It's great to be here at the Migration Museum, which tells great stories about the triumphs and the struggles for migrants to this city and this country, but also reminds us that there's been immigration and emigration and the story goes back hundreds and hundreds of years. And I think the more of us that know more about the story of our city, the better for our city."
Aditi Anand, the Migration Museum's Head of Creative Content, said:
"It's really important to us to have the Mayor's support and the GLA's support for our project, because we need to find a permanent home and we want to take this project to scale and to have it be right in the centre of our national consciousness and have a home for it in London."
@MigrationUK's exhibitions remind us we need to defend the rights of migrants & refugees if we're to curb anti-immigrant prejudice and prevent another #Windrush scandal. pic.twitter.com/UDIyyyLpcK

— Mayor of London (@MayorofLondon) June 4, 2019