Workshop with French students from Montpelier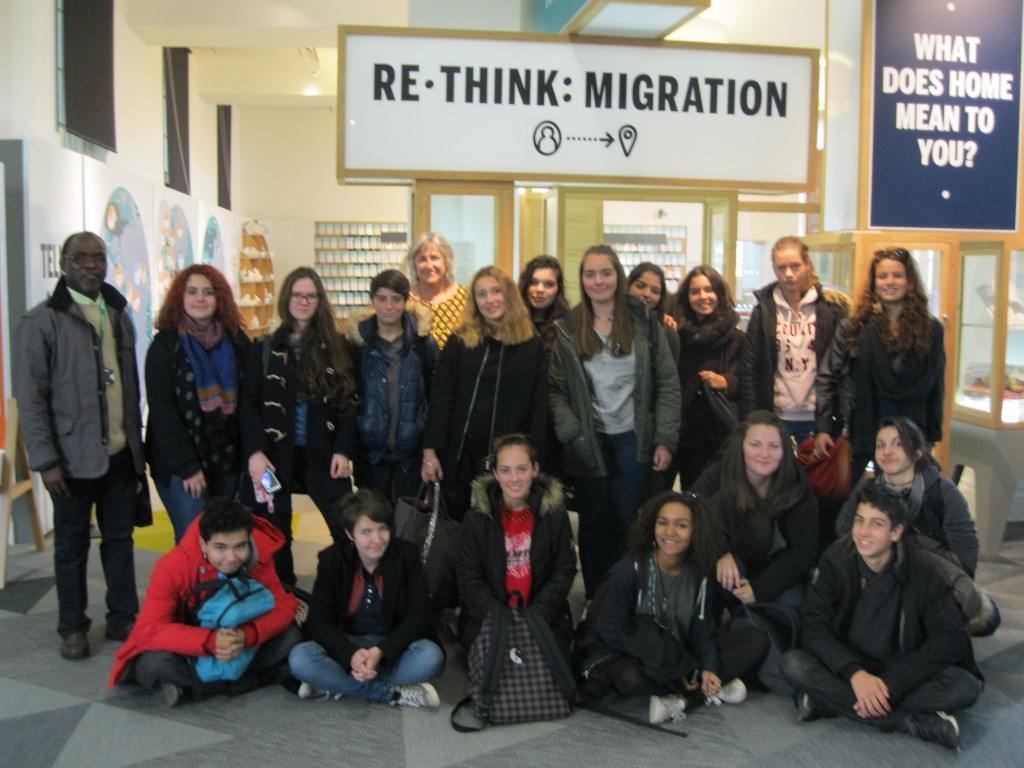 On 16 November, we led a workshop session with twenty 15-17 year olds from Lycée Jean Monnet in Montpelier at the National Maritime Museum, looking at contemporary and historical migration using stimuli in the Re-Think space. This is the third year our Education Manager has worked with this school.
We love working with international groups who want to learn about UK migration – and have done so with German, French, Spanish and South Korean students as well as two London based American university campuses. Please email our Education Manager Emily Miller at emily@migrationmuseum.org if you would like to schedule a workshop for your pupils.