Remembering Lord Moser
It is with great sadness that we share with you news of the passing of Lord Moser, a Distinguished Friend of the Migration Museum Project, on 4 September 2015.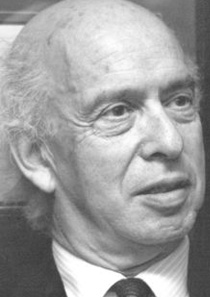 Our Director Sophie Henderson shares this tribute:
We at the Migration Museum Project had the distinct good fortune to get to know Claus Moser when he became one of our distinguished friends, and supporters.
When we first introduced Claus to the idea of a Migration Museum for Britain – back in 2012 – and thought that realising such a huge ambition might take – at the very least – five years, his first response was to say "Why not do it in two?". His energy and enthusiasm for our ideas were infectious and inspiring.  He was an utterly charming, but also terrifyingly acute and knowledgeable critic, observer and supporter of our plans.
One of the outstanding perks of my job was to have toasted tea-cakes with Claus in the House of Lords at regular intervals while we discussed ideas.  Our most engaging event featured an intimate conversation between Claus and Susie Harris at the Goethe-Institut in London late last year, in which Claus discussed his memories of 1930s Berlin, and his love of the cultured artistic and musical atmosphere, tempered by the extraordinary sight of a strutting Hitler whom he could literally see from his bedroom window.
Claus contributed to a film we made to accompany our exhibition about Germans in Britain, again reflecting fondly on nearly all things German, in particular their cakes.  It was an absolute privilege to have got to know Claus a little over the last few years, and his profound, witty, and warm contributions to the Migration Museum Project are ones that we shall treasure for ever.