Become a Trustee of the Migration Museum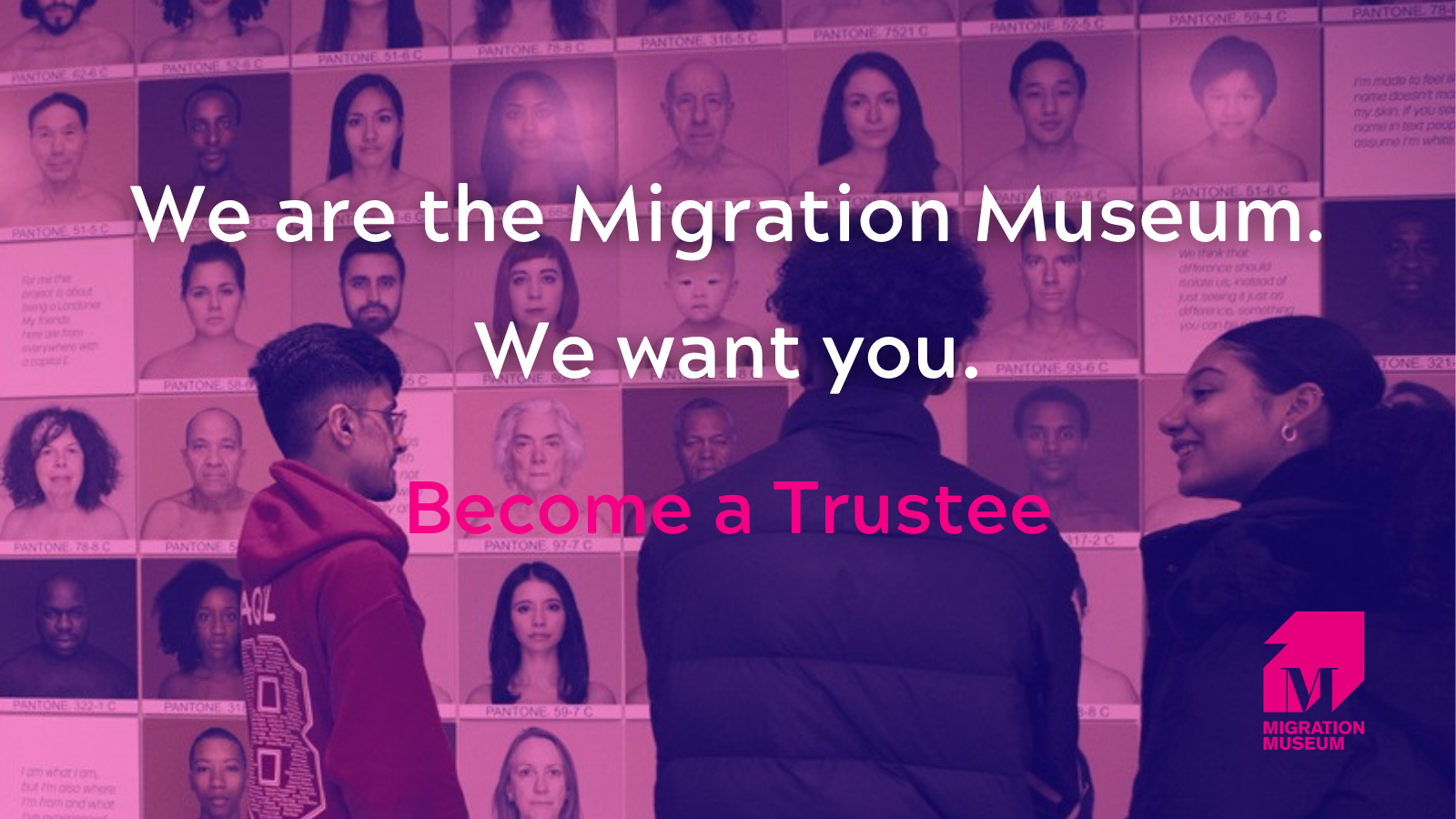 *** Please note that the application deadline has now passed ***
The Migration Museum is looking for Trustees to challenge, inspire and lead us as we move to the next level in delivering a high profile new landmark cultural institution for the UK.
We seek outstanding guidance in the fields of cultural leadership, public engagement, migration education, fundraising, venue development and digital innovation. But we are also seeking people who have other skills and broader experiences and will sharpen our thinking and bring new and diverse talent to the table.
Above all we seek individuals who, like us, believe that a permanent Migration Museum for Britain is necessary and long overdue and have the passion and commitment to champion our cause and bring this exciting project to fruition.
The deadline for applications is Monday 3 May 2021.
We've put together a Trustee recruitment pack with more information and details on how to apply.