Migration Museum Project wins 3FF award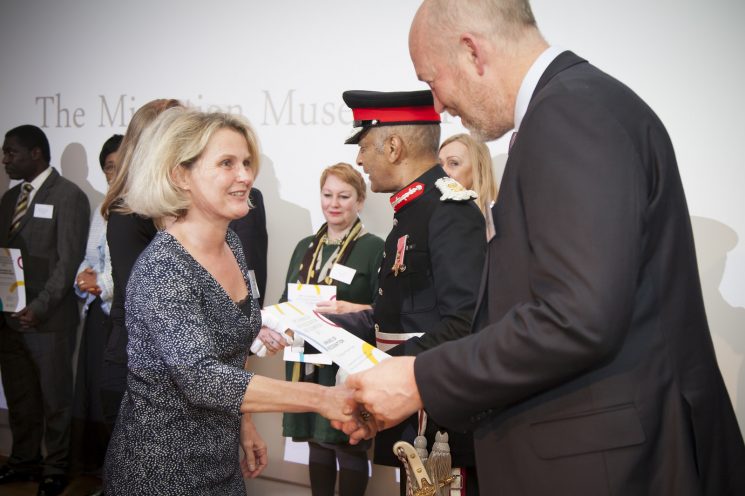 The Migration Museum Project (MMP) has received an award for specialised services at the Three Faith Forum's (3FF) 2017 awards for London's faith and belief communities. Our director, Sophie Henderson (pictured above), attended the award ceremony in London on 27 November 2017 and received the award on behalf of MMP.
The awards recognise the vital work of local communities in making London a welcoming place for people of all faiths and beliefs. The awards were sponsored by The Exilarch's Foundation and Amersi Foundation, and the event was supported by Her Majesty's Lord-Lieutenant of Greater London's Council on Faith.
72 local projects received awards for their services to and for faith communities in London. These projects demonstrate how Londoners from all faiths and beliefs can work together for a fairer and more inclusive city.
We are very grateful to 3FF and the award sponsors for recognising our work and activities as we continue to engage with diverse communities from all backgrounds and faiths. Many congratulations to all of our fellow award winners.
Find out more about the awards and see the full list of award winners here.
For more on 3FF, visit their website.
Photo by Maria Alejandra Huicho