Heart of the Nation – digital exhibition and Spotify partnership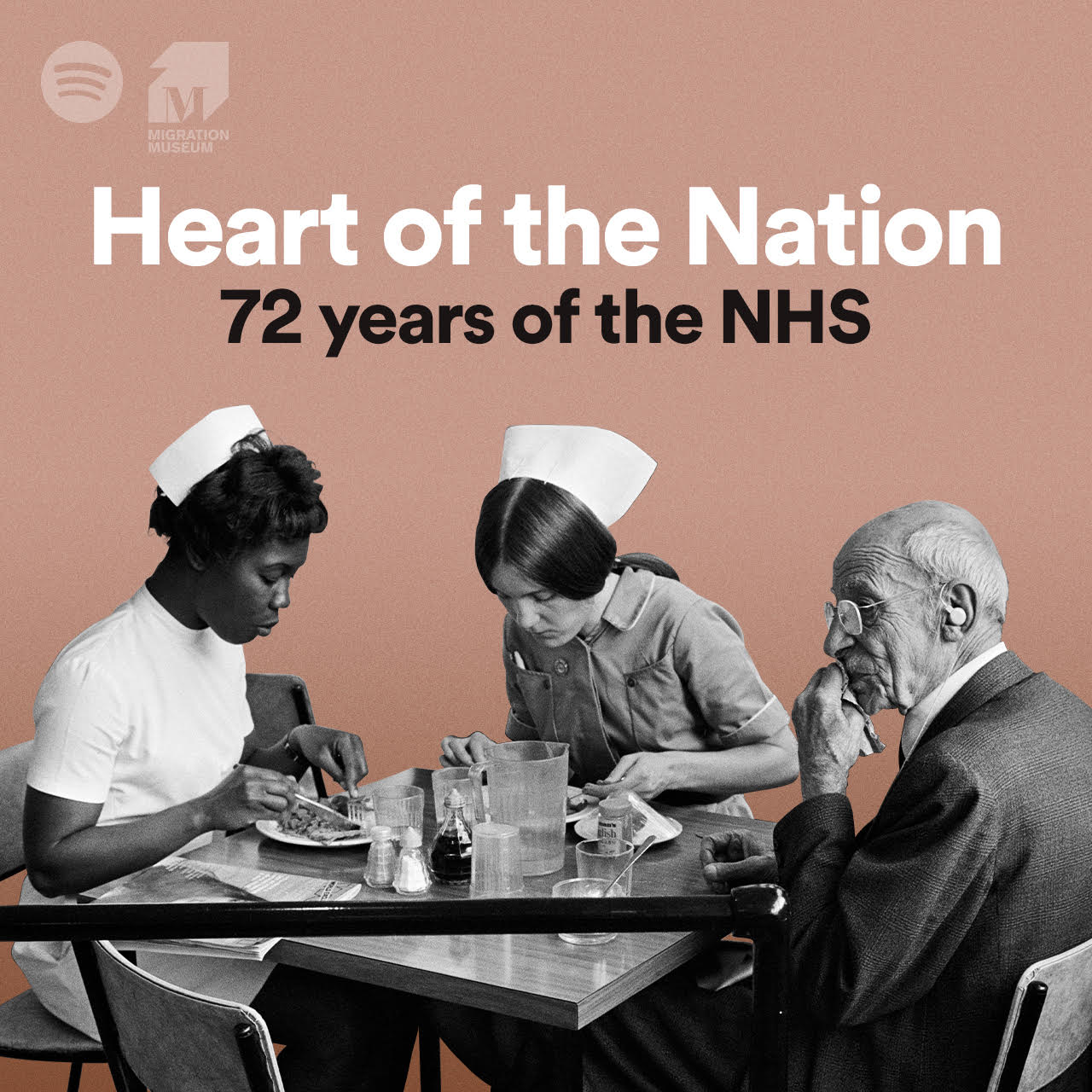 We've partnered with Spotify to create a playlist celebrating 72 years of the NHS to mark the announcement of our first major digital exhibition, Heart of the Nation: Migration and the Making of the NHS.
From the weekly clap for our carers to the rainbows displayed in windows across the UK, Covid-19 has highlighted the importance of the NHS in all our lives and the invaluable contributions of people of all nationalities to this vital service.
But this is not a new story. Migrants have played a key role in the NHS ever since its creation.
Heart of the Nation is a new digital exhibition exploring the personal stories of people who have come to Britain to work for the health service over the past 72 years, ensuring that these stories live on long beyond lockdown.
The playlist features a track for each of the NHS's 72 years, including songs shared with us by NHS workers who have contributed stories to our upcoming exhibition:
We're currently collecting stories and working on the exhibition and hope to launch it in September – and we'd love to hear from you. If you have a story to share, please email us at: heartofthenation@migrationmuseum.org.
(Top image features Nurses Eating Lunch, 1976 (© Peter Marlow), part of our 100 Images of Migration exhibition.)