Event listing
The Migration Museum is moving to Lewisham for 2020
When
Dec 11, 2019 - Dec 11, 2019
Where
Migration Museum,
Migration Museum, Lewisham Shopping Centre,
London, SE13 7HB
Summary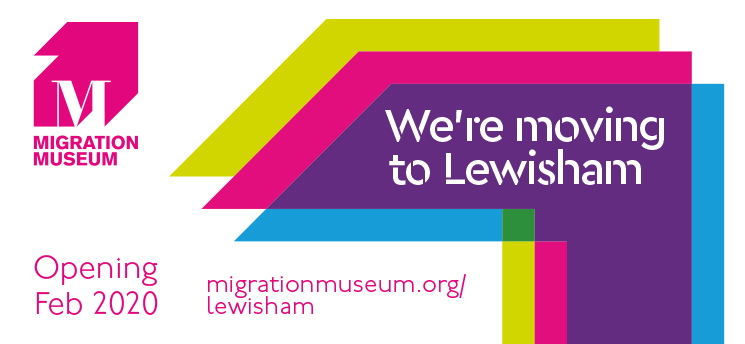 After a fantastic two and a half years, our time at The Workshop is coming to an end.
We're constantly asking ourselves how we can make what we do more accessible, breaking down barriers and reaching wider audiences. Which is why we're very excited to announce that we are moving to a new venue for 2020 – in the heart of a busy shopping centre in one of London's most dynamic and diverse boroughs.
The Migration Museum in Lewisham will open in February 2020. We'll be staging a series of exhibitions, events and activities from our new home in the middle of Lewisham Shopping Centre next year – more details to follow soon.
We look forward to seeing you in Lewisham!
In the meantime, here's a look back at some of the highlights of our time at The Workshop in Lambeth.