Adopting Britain exhibition at the Southbank Centre
Featuring MMP Images and Keepsakes
Fri 17 April – Sun 6 September 2015⎪10am – 11pm daily
Royal Festival Hall⎪Spirit Level⎪Free admission
Exhibition Tours⎪18, 19, 25, 26 April & 2 May⎪1pm⎪Advanced Booking (Free)
Celebrating 70 Years of Migration (free public event)⎪Sat 2 May⎪11 – 3pm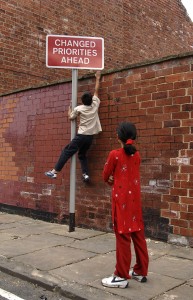 We are delighted to be collaborating with the Southbank Centre to bring a selection of 100 Images of Migration and Keepsakes to Adopting Britain, the latest exhibition presented by the Southbank Centre in partnership with Counterpoints Arts.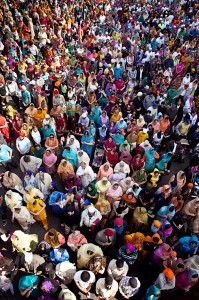 Adopting Britain: 70 Years of Migration launches on 17 April as part of the Southbank Centre's Changing Britain festival. This interactive and accessible exhibition aims to highlight personal stories of migrants and refugees, celebrate the contribution of migrant groups to Britain's artistic landscape and open up discussion around one of the most politically sensitive and pertinent topics of this year's election.
For further details, please visit the Southbank Centre website.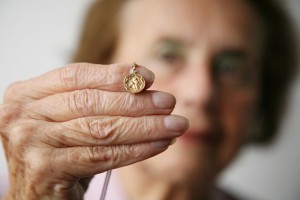 Keepsakes is a display of personal items that keep memories of migration and identity alive. Museum collections represent society's decisions about what objects are valuable enough to hand down to future generations. But museum objects matter less to most people than the objects their parents and grandparents chose to pass on to them, and which they hand on to their own children and grandchildren.
Join us to explore the value of personal keepsakes in sharing migration stories. Do you have a Keepsake with a migration story? Tweet us @MigrationUK #Keepsakes.
Supported by the Paul Hamlyn Foundation.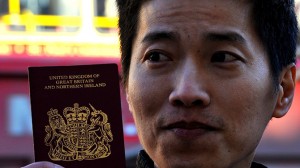 100 Images of Migration is our flagship touring exhibition and is constantly moving, growing and adapting. It began life at our launch in 2011, the result of a competition we ran in the Guardian, and has since been adapted for Hackney Museum, Senate House, Leicester University, Leicester Train Station, BBC Radio East Midlands and the Heritage Gallery in Greenwich. A selection of our 100 Images form a constant thread through the 6 thematic sections of Adopting Britain.
For more information about 100 Images of Migration and to view the online gallery, please visit our Exhibitions page.
If you have an image which tells a story of migration, join our Flickr group to add it to our online gallery.