Event listing
The Walk – Lewisham welcomes Little Amal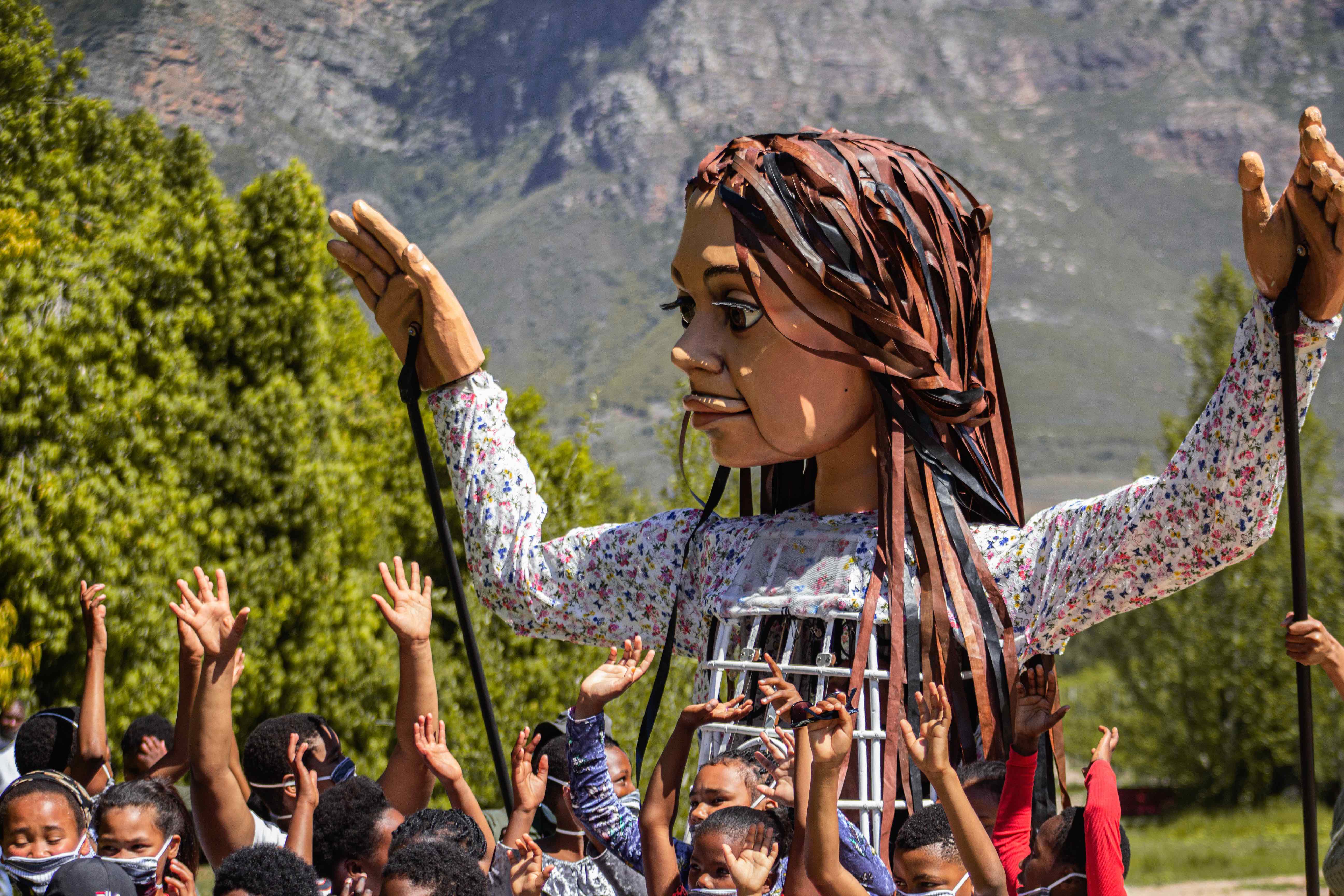 When
Oct 22, 2021 - Oct 22, 2021
Where
Deptford High Street and Giffin Square,
London, SE8 4BZ
Summary
One little girl. One big hope.
Little Amal is a young refugee on a remarkable journey from Syria to Manchester. She is crossing 65 cities, towns and villages in countries including Turkey, Greece, Italy, France, Germany, Belgium and the UK during her odyssey to find sanctuary.
Join us on Friday 22 October between 10am and 12pm on Deptford High Street and Giffin Square to welcome Little Amal to Lewisham, the UK's first Borough of Sanctuary.
She'll explore Deptford and its vibrant culture before continuing her journey north. We'll be welcoming her to Lewisham alongside a range of local partners, including I Am Lewisham, The Albany, Refugee Cafe, Create Without Borders, Deptford X and LRMN, along with students from 10 schools across the borough.
There will be a range of performances and events in various locations during and after her visit, including stalls and a big wheel in Giffin Square that will be free and open to the public from 1.30pm–5.30pm.