Event listing
Windrush 75: Legacies Festival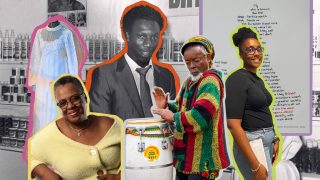 When
Jun 24, 2023 - Jun 24, 2023
Where
Migration Museum,
Migration Museum, Lewisham Shopping Centre,
London,
London SE13 7HB
Summary
Saturday 24 June 2023
11am–5.30pm
Free – book via Eventbrite
A day-long festival at the Migration Museum in Lewisham to commemorate the 75th anniversary of Windrush featuring music, performance, storytelling, interactive talks, workshops and more – led by artists, creatives and organisations with lived experience as holders of the legacy of the Windrush Generation.
The programme includes:
Drumming with Ras Happa – Ras Happa kicks the day off in Lewisham Market by banging the drum and leading a procession into the shopping centre and into the Migration Museum from 11. Ras will then lead a 30 minute drumming lesson for five lucky participants. Show up early to get a spot!   
Libations and storytelling with Griot Chinyere – Storyteller Griot Chinyere starts the day's programming by pouring out libations and sharing a story in the entrance to the Migration Museum.
A Caribbean Couturier in Lewisham – Joy Prime kicks off an all-day interactive workshop in homage to her mother Sylvia, who was a Windrush-era couturier. Experience what a couturier's studio is like. Bring an item from your wardrobe that is of the time period to be discussed and documented. Hear stories of style and survival from Joy as she talks about her mother's experience as a couturier. 
Meet the artist: Rachelle Romeo – artist Rachelle Romeo presents her original works Identity and Disowned, embroidery work that tells the story of her father who was one of the first people threatened with deportation during the Windrush scandal. Rachelle will be running an all-day drop-in workshop introducing her work and experience. Disowned featured in our Departures exhibition in 2021-2.
Dyke & Dryden and Hair Stories with Rudi Page – Rudi Page, former Sales and Marketing Manager for Britain's first multi-million-pound Black-owned business Dyke & Dryden, is hosting a range of activities about Dyke & Dryden, Black hair care, Black enterprise and the styles of the day.
Black British Markets film screening and discussion – Filmmaker Shibe Alawiye will screen an edit of his film on Black British markets and lead a discussion with the filmmakers and entrepreneurs featured in the film. The film is produced by Raymond McNuff.
Legacies of Windrush discussion led by Kinaraa – Kinaraa, a local business support organisation founded by ex-Lewisham Mayoress Barbara Gray, will lead an insightful discussion about Black third-sector social enterprises and the work to close the gap between this sector and local opportunities. Participants will explore the legacy of the Windrush Generation, how austerity and the cost of living crisis is affecting Black third-sector businesses and opportunities in the borough.
Click here to book your free ticket covering all of the above activities
More details and timings to follow.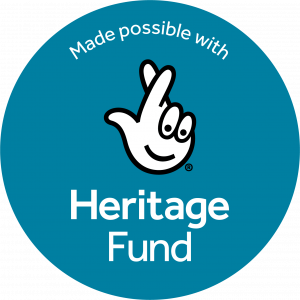 Image: (background) Dyke & Dryden (Rudi Page Archive); (l-r) Joy Prime (courtesy of Joy Prime), Rudi Page (Rudi Page Archive), Ras Happa (courtesy of Ras Happa), Rachelle Romeo (courtesy of Rachelle Romeo)