Event listing
Fingerprints woodcut and linocut workshop – by Dima Karout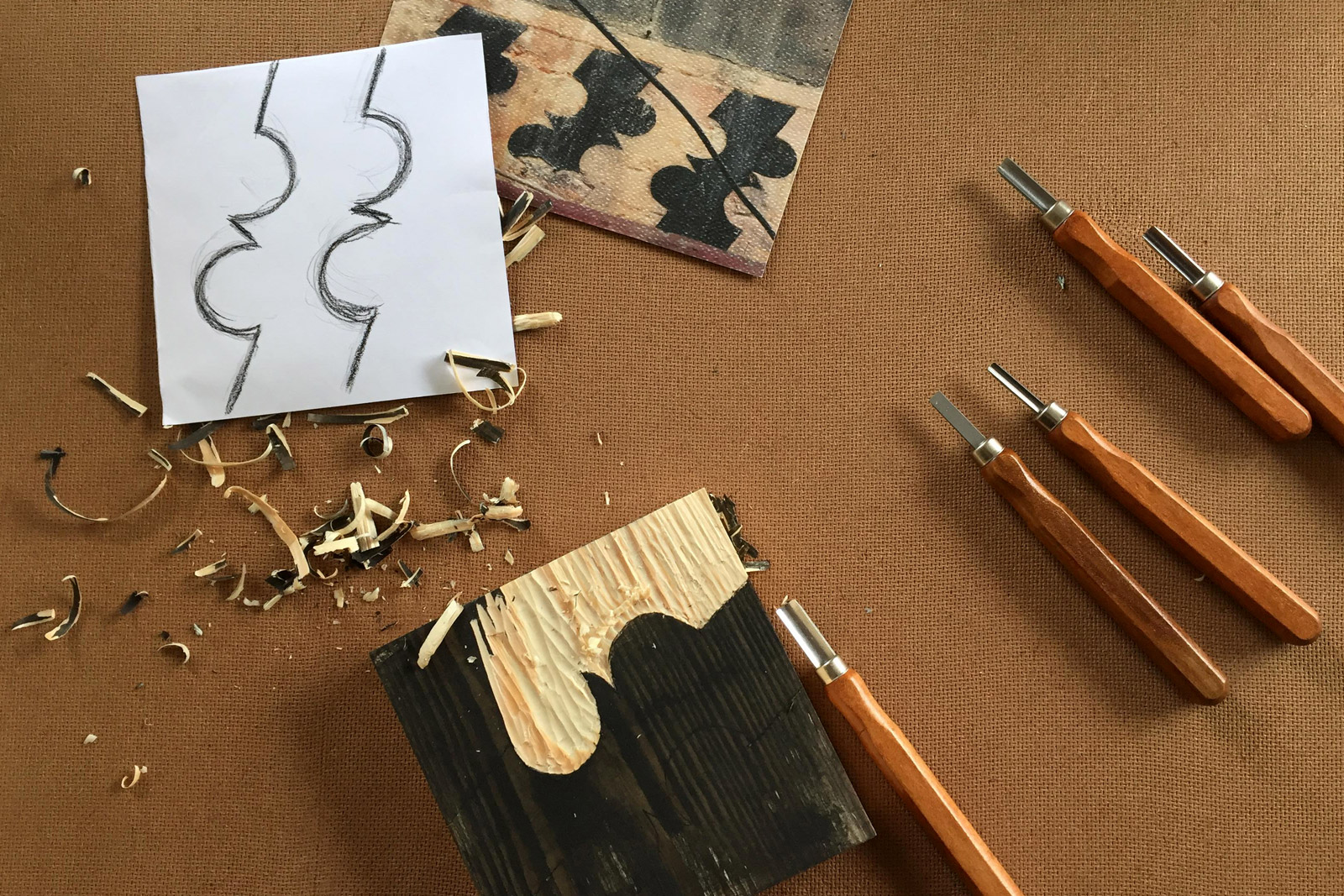 When
Nov 10, 2018 - Nov 10, 2018
Where
Migration Museum at The Workshop,
26 Lambeth High Street,
London, SE1 7AG
Summary
Fingerprints is a hands-on woodcut/linocut workshop hosted and run by Dima Karout, our first artist-in-residence during our Room to Breathe exhibition.
Dima will introduce woodcut and linocut print techniques and invite participants to create, carve and print patterns using different colours, and to experiment with various compositions and textures.
The workshop, held in the art studio space at the Migration Museum, offers an intimate space where participants can exchange and share moments and memories related to places they have been to. Dima invites participants to reflect on subjects related to identity and to explore the question: could a city travel with us and leave its fingerprints on our soul?
The workshop starts with a presentation, short reading and an open discussion inspired by Dima's project, Travelling Souls. Participants are then invited to reflect on their own positive memories of cities they have visited or lived in; to seek inspiration in their personal experience and visual memory; and to create a simplified sketch. They will then carve the sketch into pieces of linoleum that will be inked and printed.
Participants will create a motif that represents a positive fingerprint – a place added to their journey and personal identity. By the end of the workshop, everyone will create various prints that they will sign and keep, as a symbol of the best version of themselves, as well as participate in a collective artwork that will be displayed in Dima's art studio in Room to Breathe at the Migration Museum in November.
The cost of this the workshop is £15 per participant – all tools and materials are provided and included in this price, as well as coffee, tea and snacks and Eventbrite booking fee.
To ensure that all participants are able to learn the techniques and feel comfortable sharing their memories and experiences, a maximum of eight people are able to participate in this workshop, so please book early to avoid disappointment.
Click here to book via Eventbrite.
About the artist:
Dima is a visual artist and educator based in London. She works with mixed media and creates images, texts and installations. In her research, artwork and classes, she advocates for socially engaged art. In her projects, Dima focuses on subjects related to the evolution of identity beyond borders and the metaphor of home; traces moments of internal and external conflicts; explores the relation between people and places. Dima has lived and worked on different continents and discovered many cultures while developing experience in curating art exhibitions, organising cultural events, designing educational art programmes and teaching. Over the past 15 years, she exhibited her work in Damascus, Leipzig, Paris, Montreal and London.
For more information, visit Dima's website:
About Room to Breathe:
Room to Breathe is an immersive exhibition at the Migration Museum inviting visitors to discover stories from generations of new arrivals to Britain. Journey through a series of rooms in which the struggles, joys, creativity and resilience of living in a new land are brought to life through audio, films, photographs and personal objects. The art studio within the exhibition will serve as a setting for a series of residencies by migrant artists. For more information, visit the Room to Breathe exhibition page.