Event listing
Colours of Kindness – meditation, voice and movement workshop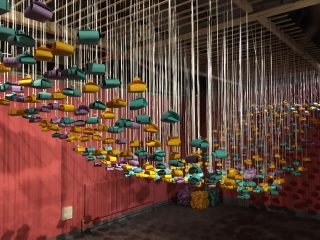 When
Apr 14, 2019 - Apr 14, 2019
Where
Migration Museum at The Workshop,
26 Lambeth High Street,
London, SE1 7AG
Summary
A workshop of meditation, voice and movement to explore the qualities of the heart led by Jos Hadfield and Sue McAlpine, tai chi practitioners from the European School of Tai Chi Chuan UK.
We will be using qi gong and some aspects of tai chi practice. This class is open to all, regardless of experience.
The class is being held at the Migration Museum. Attendees will also have a chance to see the Migration Museum's current exhibition Room to Breathe, an immersive exhibition bringing personal stories of arrival to Britain to life, and to contribute to the exhibition's Colours of Kindness installation, which celebrates acts of kindness by family, friends and strangers.
Suggested donation: £5