Event listing
Migration Lates: Queer Migrations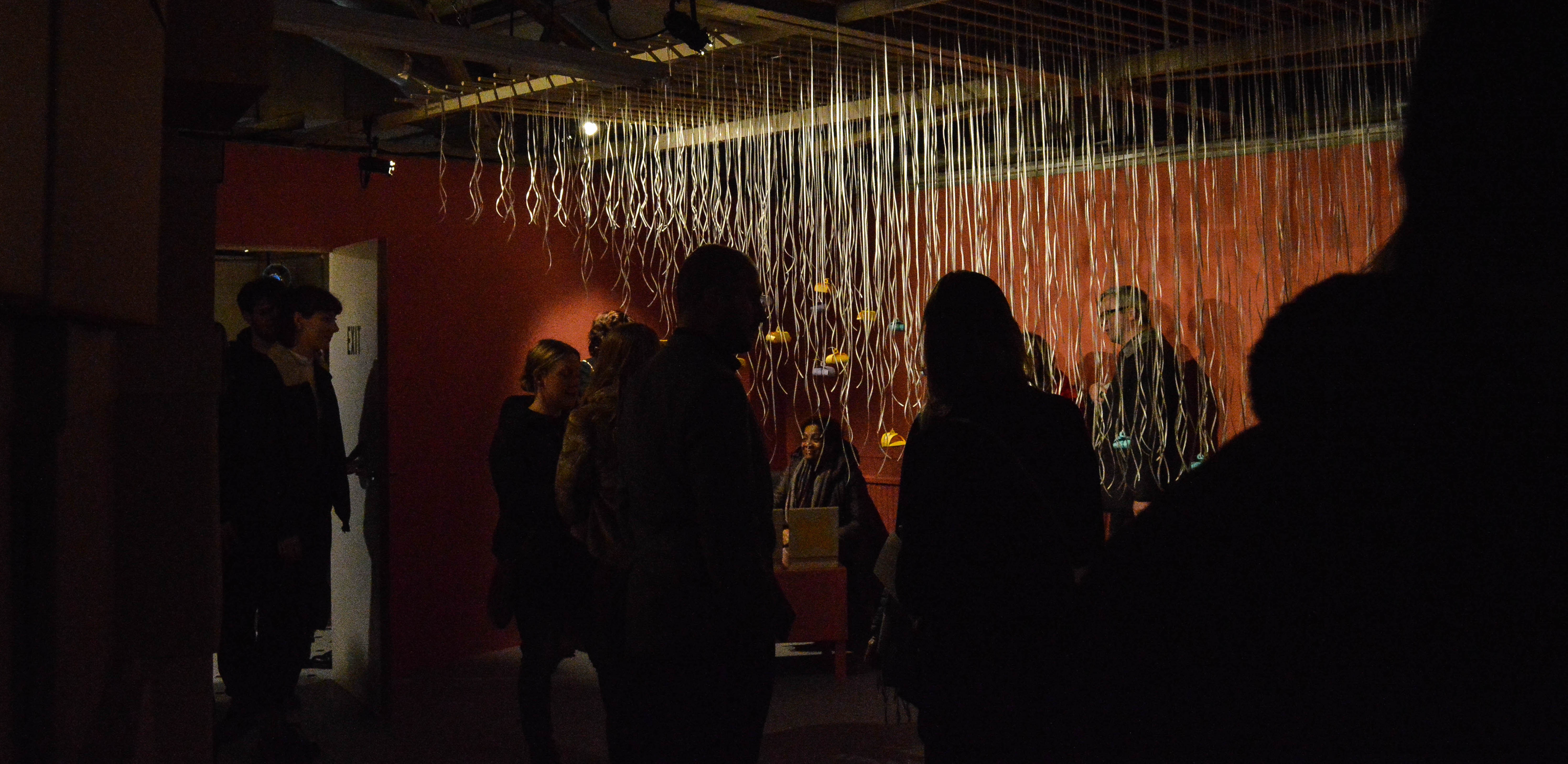 When
Apr 11, 2019 - Apr 11, 2019
Where
Migration Museum at The Workshop,
26 Lambeth High Street,
London, SE1 7AG
Summary
Thursday 11 April 2019 | 6pm–9.30pm
Migration Museum at the Workshop
26 Lambeth High Street, London, SE1 7AG
Free – advance registration essential

Join us for a night of spoken word, poetry, conversation and music, exploring LGBTQI+ migration stories and featuring poets including Ciarán Hodgers, Kai-Isaiah Jamal, Keith Jarrett and PJ Samuels.
The night ends with sets by Naeem (BBZ) and Nadine Artois (Pxssy Palace) Our bar will be open throughout the evening, with drinks and food on offer.
Our performers explore diverse topics including the experiences and legacies of migration, the intimate politics of the body and the afterlives of empire. The evening celebrates creative work's potential to move, to unsettle, to queer and to create new spaces and communities.
Visitors will also have the chance to hear about the work of local LGBTQ+ migrant organisations, NGOs, and peer support programme managers. During the first part of the evening, Sebastian Aguirre hosts a discussion on the visibility of LGBTQI+ migrant stories, and how this can be creatively and practically addressed.
The stories of LGBTQI+ migrants form part of our immersive exhibition Room to Breathe, which features hundreds of stories of arrival to Britain.
This event is free, but registration is essential to guarantee entry on the evening. Click here to register via Eventbrite
PROGRAMME
This informal, drop-in programme is open to visitors 6pm – 9.30pm. Visitors are invited to explore our current exhibition Room to Breathe, and to join us for some or all of the events running during the evening, including:
6.25pm – Conversation + Q&A. Sebastian Aguirre, Shaan Knan and others discuss their work, the visibility of LGBTQI+ migrant stories, and how this can be creatively and practically addressed.
7.15pm – Performances by poets
8pm – DJ sets
LINE UP
POETS
Ciarán Hodgers
Ciarán Hodgers is a multi-award winning spoken word poet from Drogheda. His debut collection Cosmocartography, published with Burning Eye books, is currently on a UK & Ireland tour. He is the Sean Dunne National Young Writer 2010, an International Pangaea Poetry Slam Champion 2015 and the Word War 3 Slam Champion. He's been featured in The Irish Times, BBC Radio 4, BBC Radio Merseyside, Head Stuff, Bido Lito, The State of The Arts and the Drogheda Independent.
Kai-Isaiah Jamal
Kai-Isaiah Jamal is a spoken word poet, writer, model and trans visibility activist. He uses the medium of poetry to narrate the complexities and narratives of trans men of colour from working class backgrounds. His work attempts to crumble the stereotypes and societal moulds surrounding gender, masculinity, mental health and visibility. He also works with brands, platforms and institutions including the Tate, Stella McCartney, i-D and Broadly to bring trans, queer and black voices into mainstream media away from the tokenism pedestal we often see. Kai has recently also been announced as the first ever poet in residence at the ICA.
Keith Jarrett
Poet and fiction writer, Keith Jarrett's work has appeared in numerous anthologies and magazines, including Attitude and Tell Tales IV, with influences ranging from Caribbean trickster figures to Latin American surrealism. He is a former UK Poetry Slam Champion and his monologue, Safest Spot in Town, was performed at the Old Vic and on BBC Four in 2017 as part of the Queers series. His book of poetry, Selah, was published last year with Burning Eye.
PJ Samuels
Poet, educator and LGBTI human rights activist and advocate, PJ Samuels, was born in Jamaica. She fled the country to escape homophobic persecution as a lesbian and outspoken member of the LGBTI community. Her work has appeared in anthologies including Sista! An Anthology of Writings by Same Gender Loving Women of African/Caribbean Descent. In addition to being a written and spoken-word poet, she has been an outspoken social activist for LGBTI rights. She facilitates Weather the Storm, a peer support programme for LGBTI refugees and asylum seekers in the United Kingdom.
CONTRIBUTORS
Sebastian Aguirre is the director of the Actors For Human Rights project, the outreach branch of Iceandfire theatre's work. One of their current projects, entitled This is Who I Am, features actors reading verbatim testimonies from LGBT+ refugees about their experiences in their own country and on arrival in the UK, addressing the particular challenges they face. Sebastian is also an organising member of Lesbians and Gays Support the Migrants.
Shaan Knan is a Heritage Manager and Equalities Campaigner based in London. He is the founder and manager of the Heritage Fund supported oral history and archive projects Rainbow Jews, Twilight People and Rainbow Pilgrims: The Rites and Passages of Lgbtqi Migrants in Britain and most recently Lily's Legacy. The projects are hosted by Liberal Judaism. The groundbreaking Rainbow Pilgrims touring exhibition was launched for LGBT History Month 2018 at The Workshop in collaboration with The Migration Museum, and has been shown at the V&A, Horniman Museum, Pitt Rivers Museum and Museum of Archeology, Cambridge.
This event is kindly supported by Vauxhall One and White Rose College of the Arts & Humanities