Event listing
Migrant Voices in London – film and launch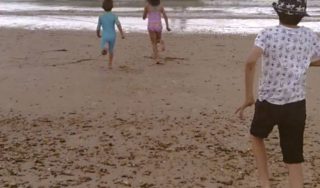 When
Apr 18, 2019 - Apr 18, 2019
Where
Migration Museum at The Workshop,
26 Lambeth High Street,
London, SE1 7AG
Summary
Thursday 18 April 2019 | 6pm–8pm
Migration Museum at the Workshop
26 Lambeth High Street, London, SE1 7AG
Free – advance registration essential
Join us for an evening of food, art and discussion to celebrate the launch of the film Migrant Voices in London.
As part of a participatory research project, four migrants in London were invited to film their daily lives in the summer of 2018. This was followed by open-ended conversations with each of them to reflect on their experiences. We were interested in understanding migrants' experiences of daily life from their own perspectives and in their own words. Hence, the film is made up entirely of their visuals and narratives. It shows London as a space of mobility – of continuous movement – and of borders and restrictions.
These are the lives of people who are marginalised in various ways, encountering legal, political, social, racial and other borders and hierarchies that might be invisible to others. Yet, they also show experiences of London life like any other through leisure, art, shopping and travel.
"We are not there yet. Like we have never arrived, never quite there. Like we have not completed the journey yet. The goalpost is always further."
The evening includes:
A film screening of Migrant Voices in London
Lebanese food prepared by Ahmed Sinno
An art expression session with Anna Virabyan
A panel discussion with our migrant filmmakers
Please register in advance for this free event to guarantee entry on the evening.
Click here to register via Eventbrite
The Migrant Voices in London project is led by Leonie Ansems de Vries and Koto Akiyoshi and supported by the Migration Research Group, King's College London and the Migration Museum.