Event listing
Barbershop installation in the Horniman's Hair: Untold Stories exhibition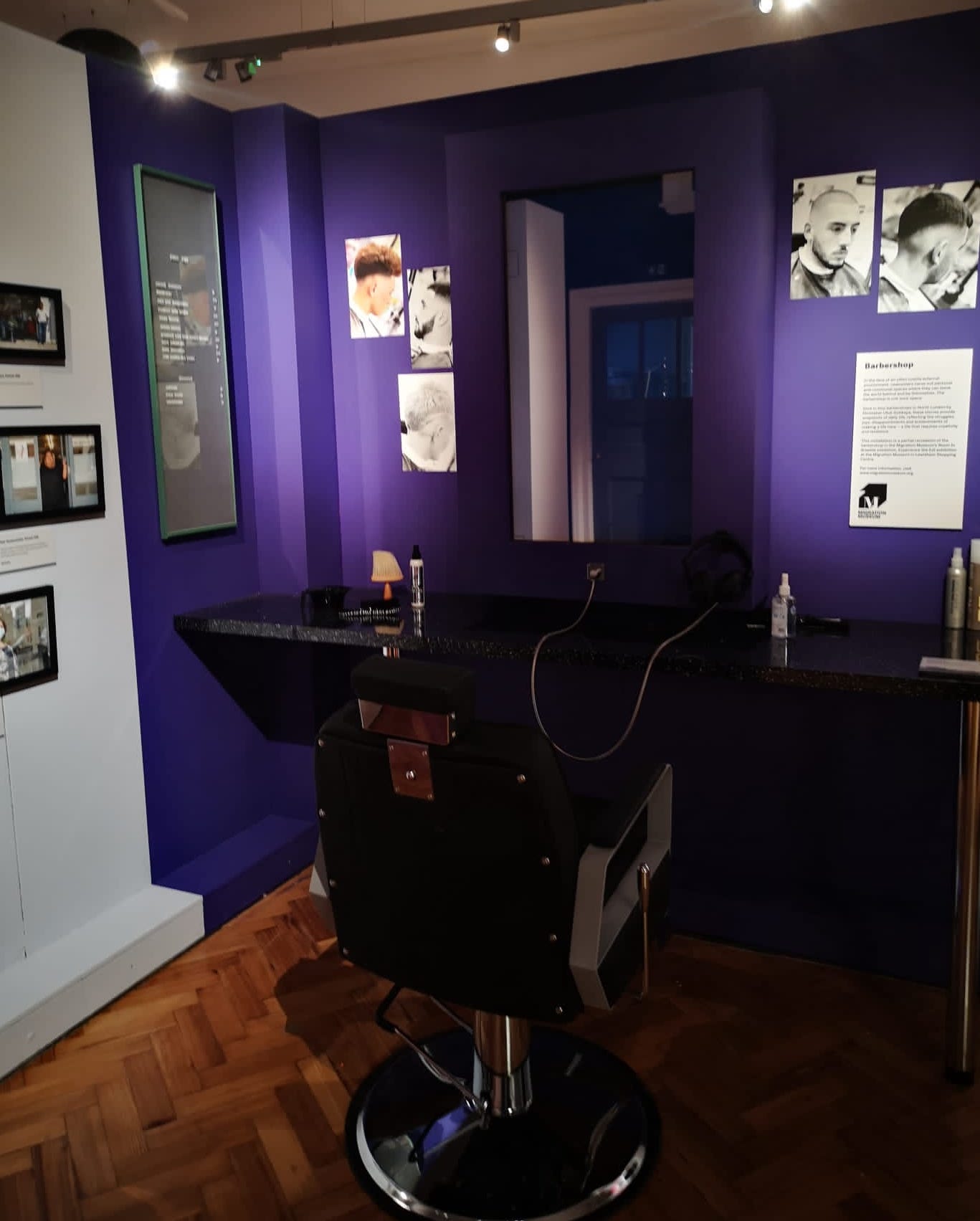 When
Dec 4, 2021 - Jun 19, 2022
Where
Horniman Museum and Gardens,
100 London Road, Forest Hill,
London, SE23 3PQ
Summary
Open daily until 19 June 2022 (except Wednesdays) 
Admission: Free
The barbershop installation from our Room to Breathe exhibition features in Hair: Untold Stories, a new exhibition at the Horniman Museum and Gardens unlocking the untold stories of hair.
The interactive barbershop installation has been one of the highlights of our immersive Room to Breathe exhibition for many visitors. We have now partnered with the Horniman to recreate part of the installation in Hair: Untold Stories.
From jewellery and dresses to armour and environmental protection, the show highlights the qualities of hair as a material. It also explores our complex relationship with hair both on, and off, our heads – how and why we care so much about our hair, and how hair is entangled with society's expectations and our relationships to others.
Weaving in stories from Forest Hill hairdressers to the global hair trade, and featuring the work of artists, film makers, designers and members of the public, Hair: Untold Stories is intimate, surprising and wide-ranging.
The exhibition also features an installation from Korantema Anyimadu, who contributed to our barbershop display in Room to Breathe. Korantema's hair shop installation in Hair: Untold Stories explores the experiences of Black women and non-binary people with their hair in the UK.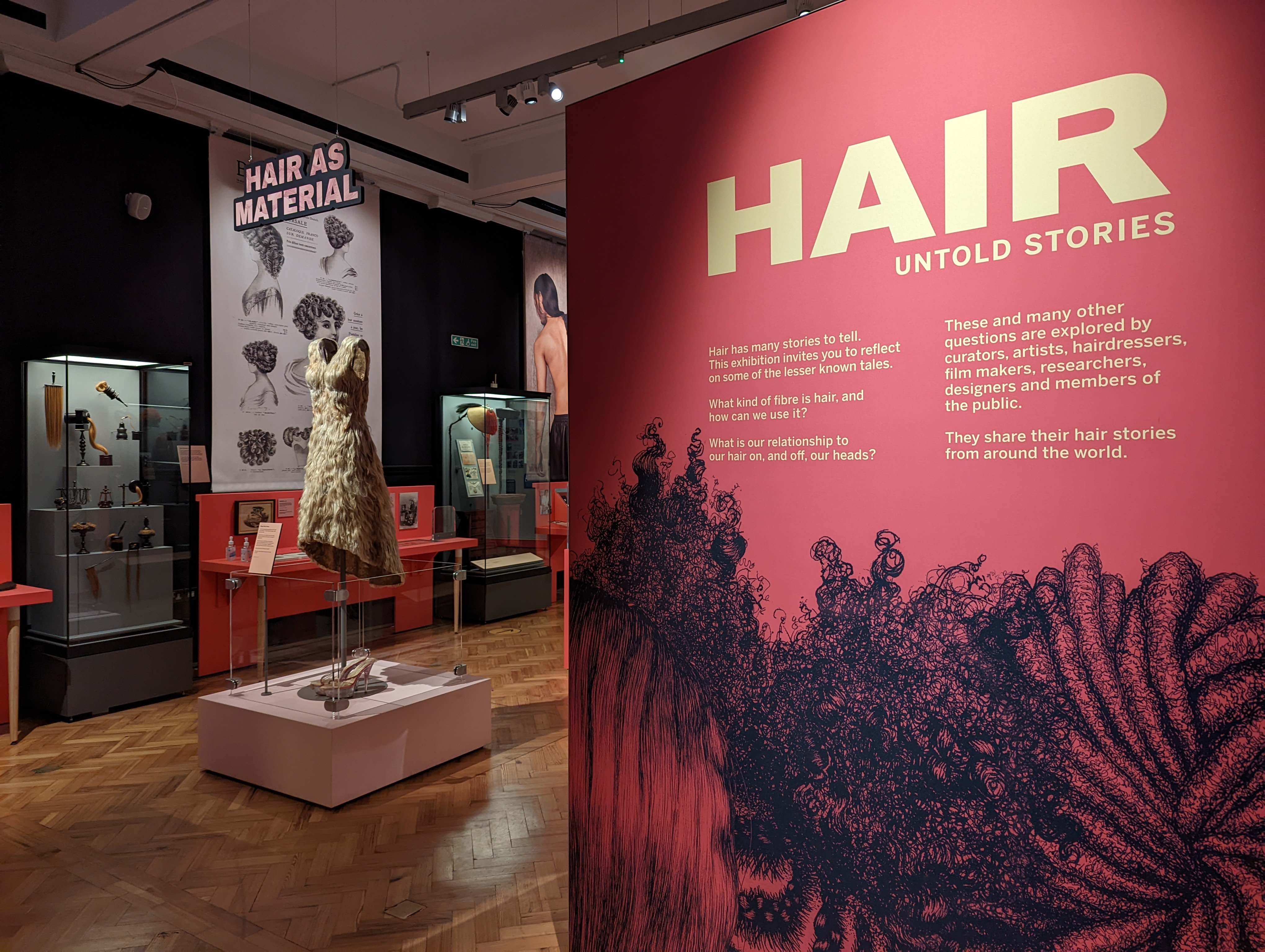 Find out more about Hair: Untold Stories
Visit Room to Breathe at the Migration Museum to see the full barbershop installation and explore other rooms in which personal stories are brought to life until February 2022.