Event listing
Artist Showcase: Elisabeth Lecourt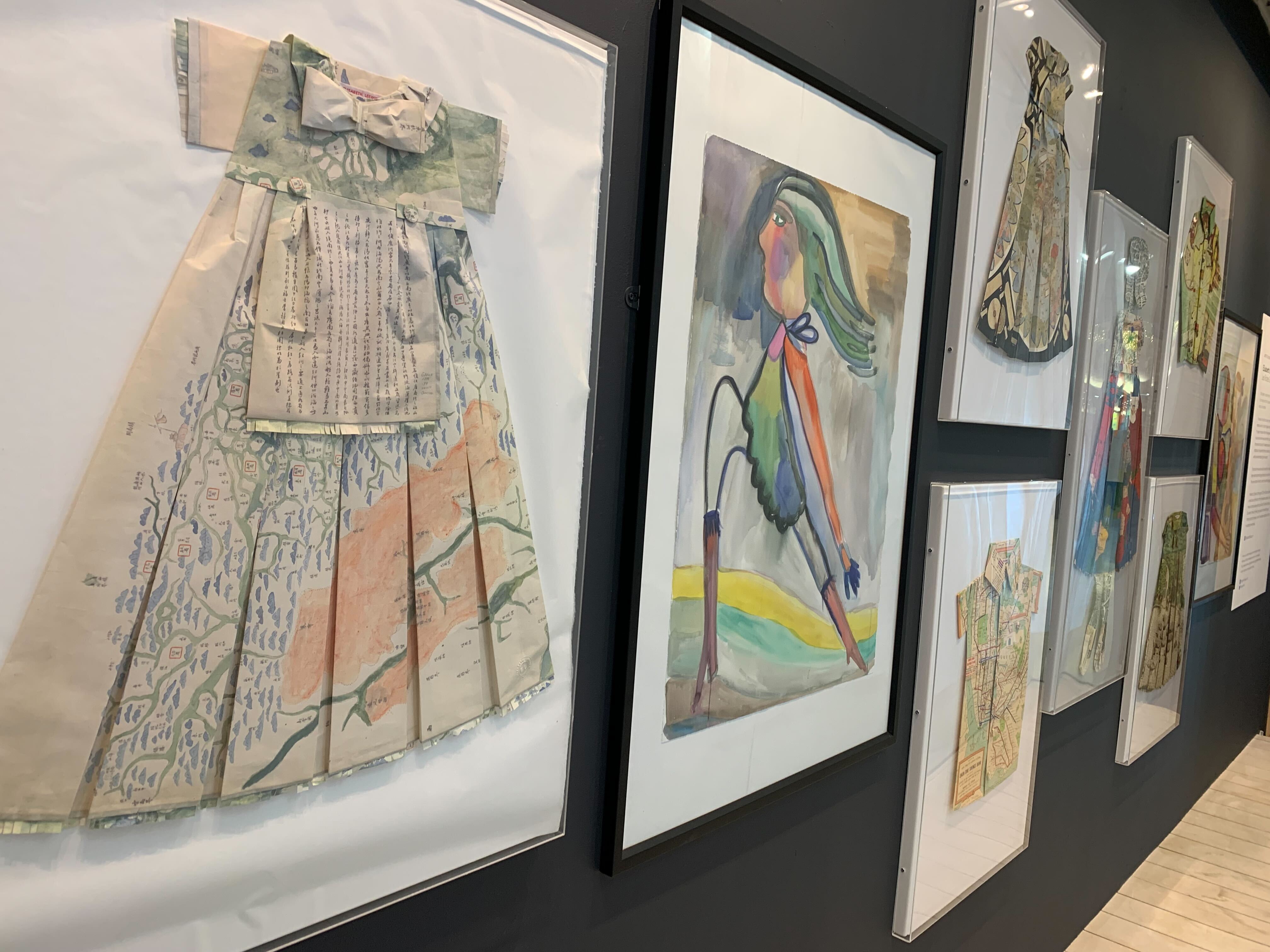 When
Dec 1, 2021 - Jan 9, 2022
Where
Migration Museum,
Migration Museum, Lewisham Shopping Centre,
London, SE13 7HB
Summary
The first in our Artist Showcase series, spotlighting work by local artists with migrant heritage in our window display:
Elisabeth Lecourt
Les Robes Géographiques
Mapmakers create maps to understand the world we live in. I turn maps into the shape of clothing to understand people and our identities. 
The idea of childhood is very present in my work. Paper is a material which is both fragile and strong – just like children. My paper dresses reflect the ways we are shaped by our culture and where we come from, but also that we are all the same at the core. My watercolours carry on the theme of childhood. I've painted them as a dance, a celebration of us, with love and embracing who we are.
The titles of my works are like lines from a children's poem; they relate to something personal to me, and to my childhood. They are written in French, which is my first language.
I moved to England at the age of 20 from Oloron Sainte-Marie, a small town at the foot of the Pyrenees mountains. I've never made a conscious decision to go back to France or to stay. But when I think of myself going back to France for good, it brings tears to my eyes. I feel I have been adopted and that my adoption went well.
Instagram:  @elisabethlecourt
Are you a Lewisham-based artist with migrant heritage who would like to showcase your work in our window? If so, please visit www.migrationmuseum.org/artistshowcase for information on how to apply.