Event listing
Room to Breathe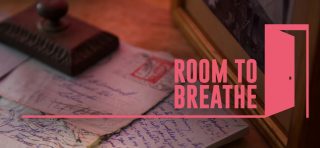 When
Feb 14, 2020 - Feb 13, 2022
Where
Migration Museum,
Migration Museum, Lewisham Shopping Centre,
London, SE13 7HB
Summary
UPDATE ON 05/01/2022: We are open again as usual from today – we look forward to seeing you soon.
Until 13 February 2022
Wednesday–Sunday, 11am–5.30pm (5pm close on Sunday)
Admission: Free – advance booking not required
Open the door, put down your suitcase, take off your coat, let the outside world fade away. This is where it begins. A room that you can start to call a home. A room to breathe.
Room to Breathe is an immersive exhibition inviting you to discover stories from generations of new arrivals to Britain. Journey through a series of rooms in which the personal struggles, joys, disappointments and achievements of creating a home, finding work, navigating hardships, making friends and forming communities are brought to life through audio, films, photographs and personal objects. There is no single overarching story, just fragments of daily life.
Explore rooms to sleep, eat, learn and meet. Make these rooms your own. Open drawers, look through cupboards, settle into an armchair. Contribute your story and make connections to the past and present.
Room to Breathe was originally staged at our previous venue in Lambeth in 2018/19. We are delighted to be updating and restaging the exhibition in Lewisham.
Here's a selection of what critics have said about Room to Breathe:
'This is an ambitious immersive exhibition and it's truly fantastic ★★★★★' 
Londonist
'This is an interactive exhibition which offers an immersive journey through the arrival of an immigrant in the UK… The part of the exhibition that struck me most was the things that people bring with them: the last remnants of the home they left behind – it could be a teddy bear, or a favourite snack… It must be so difficult to know you're probably never going to go back.'
The Observer – On my radar: Bart Layton's cultural highlights
'The spaces are warm, not just places of longing and of sadness, but also of happiness, celebrating the joy to be found in the freedom to be yourself, go out dancing, meet kindred spirits half a world away, and maybe even fall in love.'
The Irish Times
'Room to Breathe is an acutely personal and immersive exhibition, drawing on the stories and objects donated to it by men and women who came to Britain over the years and made it their home… Their accounts, hidden in cupboards, or on the back of food packets in a mock-up kitchen, tell stories that are diverse, evocative, sometimes poignant, painful and funny.'
The Hindu