The Irish migrants who moved to Liverpool in the Industrial Revolution (BBC Bitesize)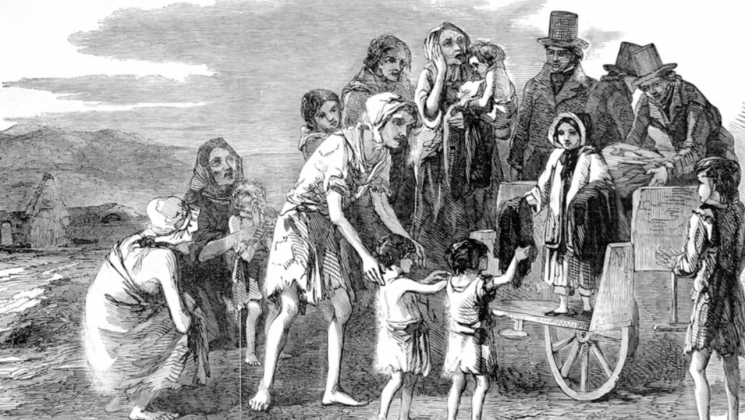 During the 1800s tens of thousands of poor Irish labourers and their families left Ireland to find work in Britain during the Industrial Revolution. Large numbers came to, and settled in, Liverpool, and faced terrible conditions. Cholera and other diseases spread and their arrival eventually promoted the beginning of the British public health system.
Historian and Migration Museum Trustee David Olusoga visits Liverpool Public Record Office and meets local historian Sam Caslin who is an expert on this period in Liverpool's history. They look at the contribution of Irish migrants to Britain's Industrial Revolution, and how this country owes much of our transport network and housing stock to their work here.