Event listing
Who Runs the World? Women's stories through books, food and fashion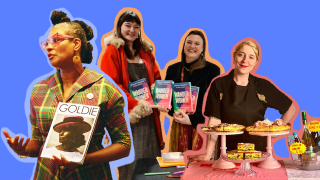 When
Mar 4, 2023 - Mar 4, 2023
Where
Migration Museum,
Migration Museum, Lewisham Shopping Centre,
London,
London SE13 7HB
Summary
Saturday 4 March 2023
12pm–4pm
Free – book via Eventbrite
As part of Women's History Month, join us for a free, day-long festival of sharing women's experiences of migration, how migration intertwines with our lives and some of the many ways in which we express our migration stories. How do you express yours?
This free, day-long festival encompasses books, food, fashion … and more.
Highlights include:
12–1pm Wander Women book reading and discussion, hosted by authors Alexandra Blanchard and Alex Howlett. Wander Women unites tales of different journeys around the world and shines light on the boundaries and constraints –both physical and invisible, political and social –that mould the lives of cis women, trans people and gender-nonconforming individuals. Alex and Alexandra will be joined by Dr Jessi Parrott, a performer, activist and researcher specialising in disability, the arts and employment. They will be discussing the borders they encounter travelling abroad, travelling within London and within their home as a queer, non-binary wheelchair user.
12–4pm Mystic Borek pop-up, with founder Spasia Dinkovski. Spasia will transform our Migrant Makers Market makerspace into a borek and baklava shop, selling some classic Balkan snacks and inviting visitors to share recipes and food migration stories.
1-4pm Fabric memories workshop led by Karen Arthur,an interactive, hands-on session that uses sewing techniques, drawings, words and preloved garments led by textiles artist and designer Karen Arthur. Karen will share her experience and wisdom on the power of fashion to lift your mood and encourage positive mental wellbeing. Learn hand-sewing techniques while sharing stories and fashion memories. Together, participants will create a large piece of textiles art filled with stories, memories and affirmations to display. Participants are encouraged to bring a piece of fabric, a garment or a small object (trinket, badge, hair ornament etc) that has meaning.
2.30 and 3.30pm Stories in Focus mini-tour on Latin American women entrepreneurs with Brenda
Click here to book your free ticket for this event (opens in Eventbrite)
Be sure to arrive by 12pm to catch the Wander Women book reading and discussion.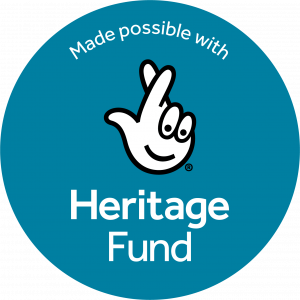 Images: Courtesy Karen Arthur, Alexandra Blanchard and Alex Howlett, and Spasia Dinkovski