Event listing
Summer holidays – family activities for kids of all ages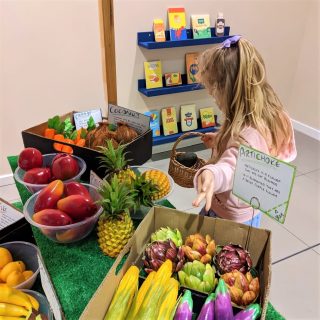 When
Jul 27, 2022 - Sep 2, 2022
Where
Migration Museum,
Migration Museum, Lewisham Shopping Centre,
London, SE13 7HB
Summary
Open Wednesday–Sunday, 11am–5.30pm (5pm close on Sundays) throughout the Summer Holidays
Free – no booking
Looking for fun days out with the kids now that the summer holidays are here? Bring the family to the Migration Museum.
Our current exhibition Taking Care of Business is highly interactive and has loads of free, child-friendly interactive installations, from food stalls and takeaways to barber shops. Select produce from our market stall while learning about the origins of some of our favourite fruits, create a hairstyle while learning about migrant-founded haircare businesses – and more.
We have created a special family activity map highlighting stories for kids of all ages.
The exhibition and entire museum is fully accessible for buggies.
We hope to see you soon.