Event listing
A Taste of Guyana with Pat & Pinky's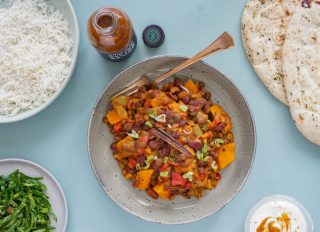 When
Jul 23, 2022 - Jul 23, 2022
Where
Migration Museum,
Migration Museum, Lewisham Shopping Centre,
London, SE13 7HB
Summary
Saturday 23 July 2022
1pm–4pm (drop in)
Presentations at 1pm, 2pm and 3pm
Free – no booking
Meet Pat, have a taste of his Guyanese vegan-friendly hot sauce and family recipes, learn more about the history of Guyana and how he came to found his company Pat & Pinky's in this free, drop-in event.
Pat will be giving presentations at 1pm, 2pm and 3pm.
You can buy Pat & Pinky's Guyanese hot sauces and condiments from our Migrant Makers Market in-store by visiting us during opening hours and via our online shop.

About Pat & Pinky's
Pat and Pinky's is on a mission to bring the taste of Guyana to the UK (and the world!) with its unique range of Wiri Wiri chilli sauces, chutneys and condiments.
Pat and Pinky's is named after Pat Hinds and his late mum, Pinky. Pat's parents moved from Guyana, the small former British colony on the north-east coast of South America, to London in 1959 and settled in Lewisham, where Pat and his sister Yvette were born and grew up.
Pinky was a great cook and passed her passion for food on to Pat, who has always loved cooking for friends and family. After a successful 25-year career running his own marketing company in the UK, Pat came up with the idea for Pat and Pinky's during a trip to Guyana to visit his father who retired to his homeland.
Pat realised that the much-prized Wiri Wiri chilli, which is an essential part of Guyana's vibrant cuisine, was actually little known elsewhere and he decided to give it the attention he felt it deserved. Using the distinctive cherry-shaped chillis, along with local herbs and spices, he created his own delicious, spicy sauce recipes, and Pat and Pinky's was born.
Guided from above by his beloved mum, Pat is putting Guyanese food on the map. Its mission is super simple: make authentic Guyanese, Caribbean premium products that look great and taste even better.
"As a growing business, having the opportunity to share and showcase my Guyanese & UK culture is amazing. It's what it's all about for me." – Pat Hinds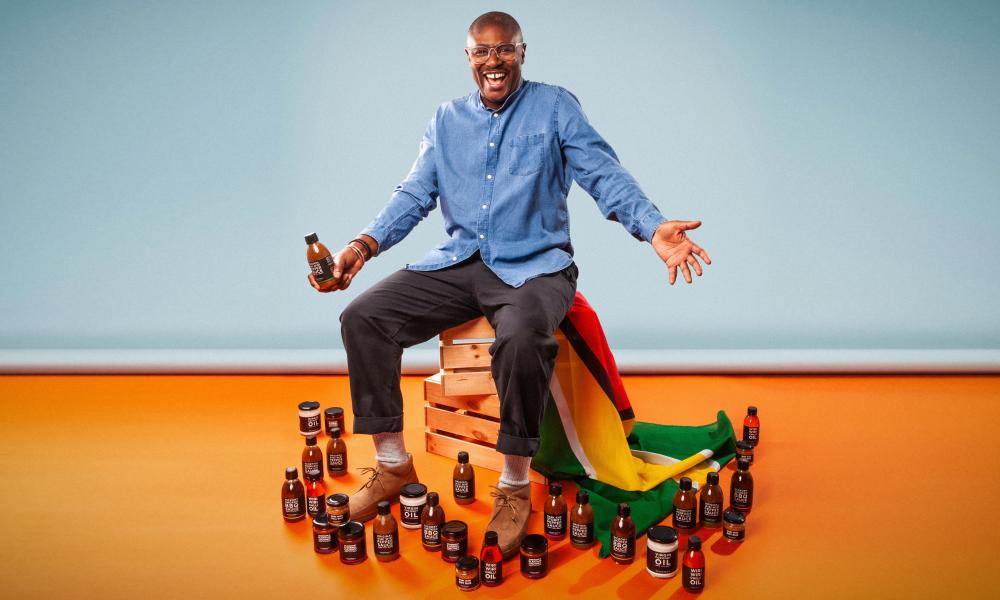 Image courtesy of Pat & Pinky's © Alex Lake/The Observer
Instagram: @patandpinkys
Website: www.patandpinkys.com

This workshop is part of the Migration Museum's #MigrantMakersMarket series. Click here to view more workshops.