Event listing
South London Football Heroes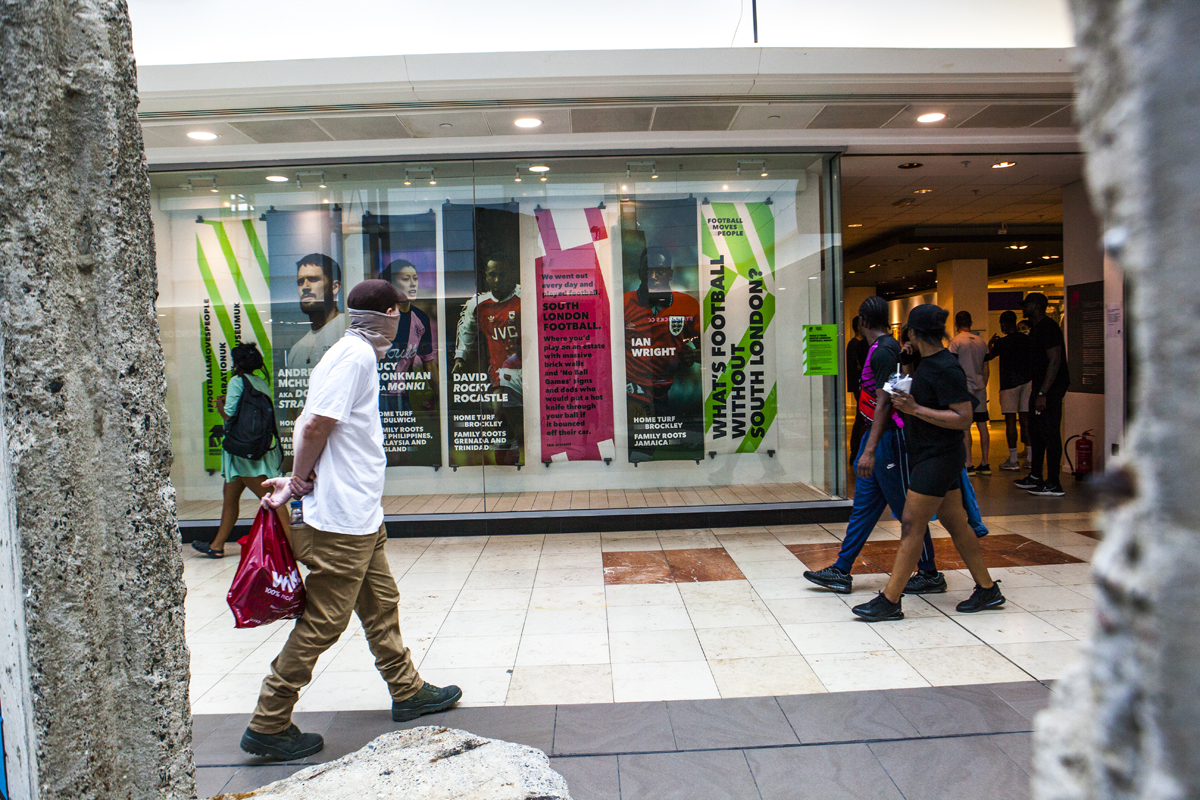 When
Jun 10, 2021 - Sep 30, 2021
Where
Migration Museum,
Migration Museum, Lewisham Shopping Centre,
London, SE13 7HB
Summary
The Migration Museum is celebrating South London's football heroes in our window display this summer. The display honours footballers from all backgrounds who have changed the men's and women's game and made a difference to our local community – as nominated by you – via a social media callout.
Come and see which South London Football Heroes are featured – the window display is free to view in the heart of Lewisham Shopping Centre during the centre's opening hours, even when our other exhibitions and shop are closed.
This display is part of Football Moves People, a campaign we're running this summer to coincide with the Euros. Thanks to migration, a football pitch in 2021 is now a map of the world. The England squad features players with family roots in multiple continents – and yet we don't often talk about migration when we talk about football.
Throughout the Euros, we'll be sharing a wide range of personal stories and content on our social media channels and on billboards and screens across South London and beyond highlighting how migration has shaped the beautiful game at all levels.
#FootballMovesPeople – and it's time to talk about it. 
Image © Migration Museum/Elzbieta Piekacz
With thanks to SetPlayApp for their support in the making of this display
SetPlay App is a marketplace for football and gaming events. Our app reduces the admin work faced when creating events in a bid to bring together communities.
Find out more