Event listing
Madhubani painting workshop with Kraftgurus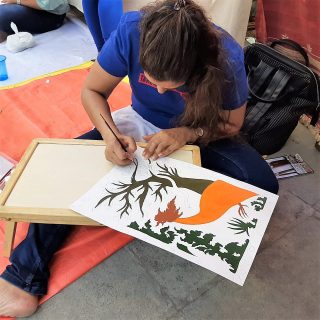 When
Aug 6, 2022 - Aug 6, 2022
Where
Migration Museum,
Migration Museum, Lewisham Shopping Centre,
London, SE13 7HB
Summary
Saturday 6 August 2022
12pm and 2pm
£8 – book via Eventbrite (free for under-16s)
Join us for a one-hour Madhubani painting workshop in our Migrant Makers Market Makerspace led by Nilanjana, founder of Kraftgurus.

Learn the techniques and the significance of Madhubani art, an intricate style of painting originating in Bihar, India.
Create your own painting in the Madhubani style and learn the significance of each element making up Madhubani art. You will get to take home your creations at the end of the workshop.
Nilanjana will be running two workshops: at 12pm and 2pm. Click 'Select a time' on the Eventbrite page – via link below – to select which time you'd like to book for.
This workshop is suitable for all ages and experiences – all materials will be provided. Under 16s go free as long as they are accompanied by at least one paying adult.
Click here to book via Eventbrite
About Kraftgurus
Kraftgurus' mantra is: Learn, Create, Grow. Founded by Nilanjana, its creation is inspired by the love of her homeland, India, and its arts. Kraftgurus aims to expand the experience of the exceptional arts-crafts heritage of India through workshops-courses, handmade products and offbeat experiences.
Beyond inspiring your own works, Kraftgurus seeks to spread the knowledge of the intricacies of Indian arts and crafts. The work of Kraftgurus combines storytelling with art practices in order to learn the significance of colours, figures and symbols which are used in Indian art.
Set up to support the prize-winning artist based in India that Kraftgurus collaborates with, it has now expanded to work in various ways in order to increase not just representations of Indian art practices, but knowledge of. The work of Kraftgurus encourages us to expand our understanding of the art which we so often enjoy without knowing just how many stories each element tells.
To find out more, visit their website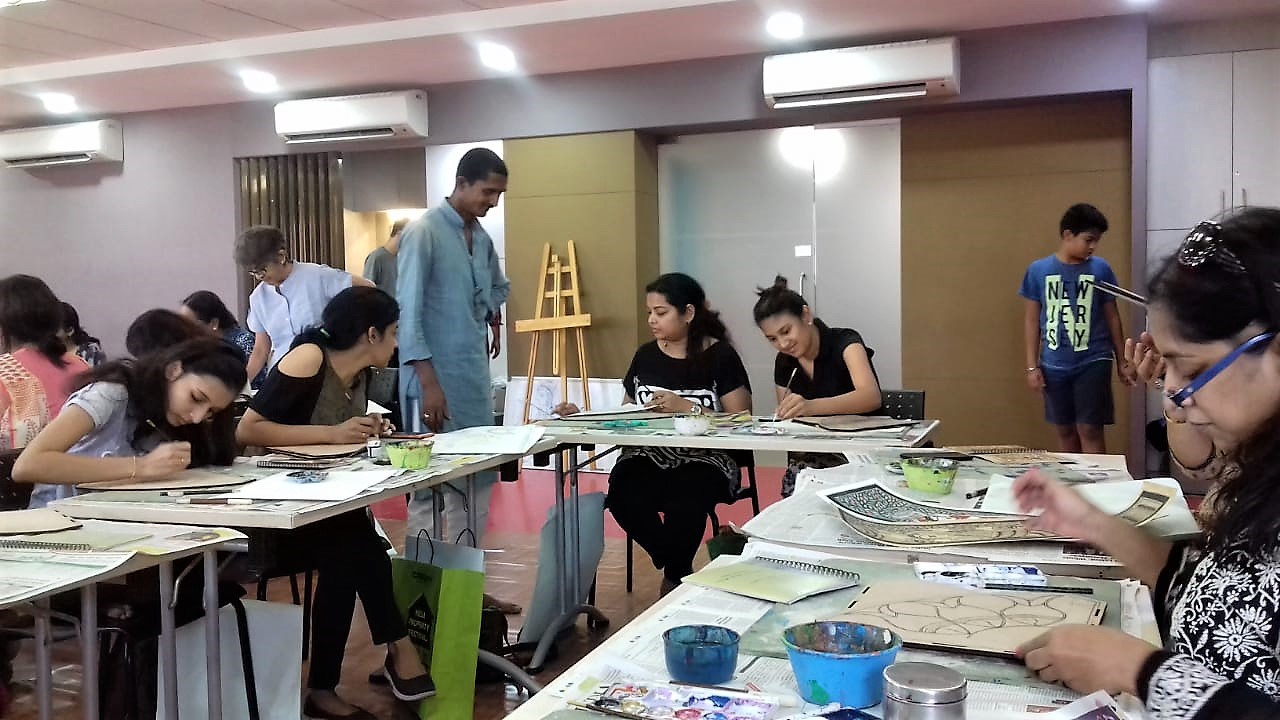 This workshop is part of the Migration Museum's #MigrantMakersMarket series. Click here to view more workshops.