Event listing
Family Fun Day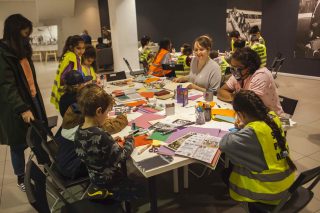 When
Aug 10, 2022 - Aug 10, 2022
Where
Migration Museum,
Migration Museum, Lewisham Shopping Centre,
London, SE13 7HB
Summary
Wednesday 10 August 2022
11am–3pm
Free – no booking
Join us at the Migration Museum this summer holiday for a day of fun activities for the whole family.
Discover stories of migrant businesspeople and explore your personal connection to migration through art, play and story telling.
We will have a range of free activities suitable for kids of all ages throughout the day.
All activities are drop-in – no booking.