Event listing
RE·THINK Migration: Let Us In drama performances + Q&A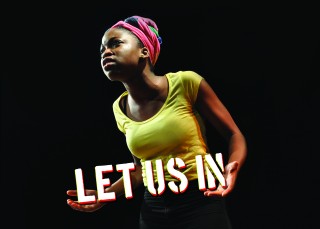 When
Jun 27, 2015 - Jun 27, 2015
Where
National Maritime Museum,
Park Row, Greenwich,
London, SE10 9NF
Summary
Let Us In
Sat 27 June 2015⎪11am
National Maritime Museum, Greenwich⎪RE·THINK, Floor One⎪Free admission, first come first served
Following a lauded performance at the Cutty Sark Studio Theatre in March, Let Us In returns to Royal Museums Greenwich. We are delighted to be hosting the talented A Level Drama students from Corelli College in the new RE·THINK Migration gallery at the National Maritime Museum.
Let Us In explores issues of modern migration and cultural identity and tells stories of perilous journeys and quests for peace and acceptance. Against the background of endless news reports of desperate families stranded in ships on their way to Europe, the students wrestle with the dilemma of how to cope with the largest refugee crisis since the Second World War.
The performances will be interweaved with discussions facilitated by the students. There will be two performances, the first starting at 11am (exact second performance time tbc.).
---
About RE·THINK Migration
RE·THINK at the National Maritime Museum offers visitors the space to explore, discover and reflect on the museum's themes and to create responses within the gallery.
From June until mid-November, RE·THINK will focus on Migration, one of the National Maritime Museum's seven themes, and the Migration Museum Project will be working with the National Maritime Museum to engage with visitors, school groups and community groups.
For more information about RE·THINK and the National Maritime Museum, visit their website.