Event listing
Keepsakes at Idea Store Whitechapel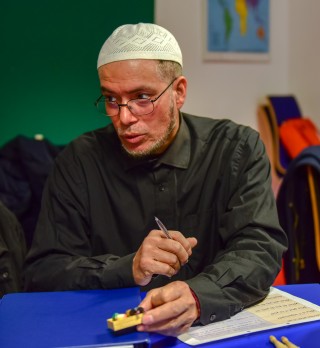 When
Mar 31, 2016 - May 29, 2016
Where
The Gallery@Idea Store Whitechapel,
321 Whitechapel Road,
London , E1 1BU
Summary
Keepsakes at Idea Store Whitechapel
31 March – 29 May 2016
The Gallery@Idea Store Whitechapel
321 Whitechapel Road, London E1 1BU

Monday – Thursday 9am to 9pm
Friday 9am to 6pm
Saturday 9am to 5pm
Sunday 11am to 5pm
What if the most powerful objects and stories are not in museum collections…but hidden away in people's homes?
Keepsakes keep memories of migration and identity alive. They are the objects our parents and grandparents pass on. They matter more to us than museum objects. And we hand them on to our children and grandchildren. They remind us of our culture and our language, of places and people, of memories and stories. They are deeply precious and personal to us. The stories they tell resonate.
We worked with the ESOL and Prime Time groups at the Idea Store, Whitechapel to create this exhibition of Keepsakes. We would like to thank all the contributors, as well as Rugina Mukid, Clara Crocetti and Zillani Miah for helping us and Shkelzen Kernaja for the photographs. In addition to the personal objects on display, the exhibition features photographs and stories collected through our Keepsakes project in the past year.
Learn more about our Keepsakes project here. If you have a Keepsake and story you would like to share with us, please upload a picture on Instagram (@MigrationMuseumProject) or Twitter (@MigrationUK) with #KeepsakesMMP.
We are grateful to Paul Hamlyn Foundation for supporting Keepsakes.