Event listing
Great Minds: Migration & Philosophy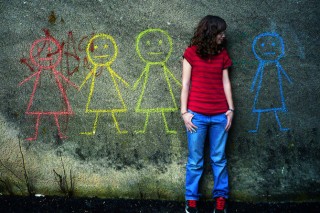 When
Nov 14, 2013 - Nov 14, 2013
Where
Simpkins Lee Theatre,
Pipe Partridge Building, Lady Margaret Hall,
Oxford,
Summary
Lady Margaret Hall, Oxford, hosts 'Minds and Borders', a Migration and Philosophy panel discussion. The panel examines whether Philosophy can offer fresh perspectives on social issues such as migrant rights and how a country's borders should be managed. The panel investigates how migrant experience might have shaped the study of Philosophy in Britain. Organised in partnership with CARA (Council for Assisting Refugee Academics).
Flyer here
Chair
Professor Christopher Shields
Tutorial Fellow in Ancient Philosophy at Lady Margaret Hall, Oxford.
Speakers
Julian Baggini, writer and broadcaster
Julian is the author of several books about philosophy and is the co-founder and editor-inchief of The Philosophers' Magazine. He also contributes to newspapers and BBC radio. Julian discussed arguments for asylum.

Dr Meena Dhanda, Reader in Philosophy and Cultural Politics, University of Wolverhampton
Dr Dhanda examined the philosophical basis of personal identity.

Professor John Worrall, Professor of Philosophy of Science at the London School of Economics
Professor Worrall talked about the life and work of the eminent philosopher, Sir Karl Popper, who was born in Vienna and was a refugee in New Zealand and Britain