Event listing
Great Minds: Migration & Architecture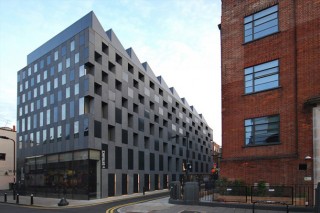 When
Nov 28, 2013 - Nov 28, 2013
Where
Iniva,
Rivington Place ,
London, EC2A 3BA
Summary
The Migration Museum Project and Iniva join forces to explore Migration and Architecture. How have migrants shaped Britain's built environment and the ways we think about buildings? Plus, join for us for a hands-on architecture activity. Organised in partnership with CARA (Council for Assisting Refugee Academics).
See photos of this event here
Chair
Deyan Sudjic, Director, Design Museum
Speakers
Sunand Prasad, leading British architect
Sunand Prasad discussed identity and architecture

Susie Harries, biographer of Sir Nikolaus Pevsner
Susie Harries discussed how a German-born scholar came to document England's most important buildings.

Catherine Croft, Director, The Twentieth Century Society
Catherine Croft will discuss 20th century migrant architects.
In partnership with
Hands-on activity
Led by Our Hut.