Event listing
Film Screening: A Syrian Love Story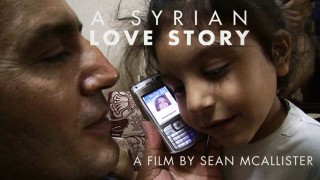 When
Jun 16, 2016 - Jun 16, 2016
Where
Londonewcastle Project Space,
28 Redchurch Street,
London, E2 7DP
Summary
A Syrian Love Story
16 June 2016  | 6:00pm–8:00pm | Click here to book your free ticket
Londonewcastle Project Space | 28 Redchurch St, London E2 7DP
Comrades and lovers Amer and Raghda met in a Syrian prison cell 15 years ago. When McAllister first meets their family in 2009, Raghda is back in prison leaving Amer to look after their 4 boys alone; but as the 'Arab Spring' sweeps the region, the family's fate shifts irrevocably. Filmed over 5 years, the film charts their incredible odyssey to political freedom. For Raghda and Amer, it is a journey of hope, dreams and despair: for the revolution, their homeland and each other.
Known for his unique and intimate portraits, maverick director Sean McAllister (Liberace of Baghdad) received the Grand Jury prize at this year's Sheffield Documentary Festival for this "Bergmanesque portrait of a relationship and love".
Please note this is event is free, but pre-booking is essential due to limited capacity.
This event is part of our exhibition, Call me by my name: Stories from Calais and beyond, exploring the complexity and human stories behind the current refugee crisis, with a particular focus on the Calais camp.