Event listing
Film Club double bill: 'Fire at Sea' and 'Liquid Traces' plus director Q&A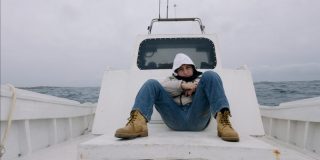 When
Mar 20, 2018 - Mar 20, 2018
Where
Migration Museum at The Workshop,
26 Lambeth High Street,
London, SE1 7AG
Summary
Tuesday 20 March 2018 | 6.30pm–9.45pm
Migration Museum at The Workshop
26 Lambeth High Street, London, SE1 7AG
Tickets: Adults: £8 (plus Eventbrite fee of £0.96)/Concessions: £5 (please email andrew@migrationmuseum.org to book concessionary tickets) 
The Migration Museum Film Club will be screening Gianfranco Rosi's prize-winning film Fire at Sea after a screening of Liquid Traces, a short film by Lorenzo Pezzani about the 'left-to-die boat case'. We are delighted that Lorenzo Pezzani will attend the screening to talk and answer questions about his film.
Fire at Sea won the Golden Bear for Best Film at the Berlin Film Festival 2016. The film is a 'stellar documentary' (Peter Bradshaw, Guardian, 9 June 2016) that contrasts the lives of the Sicilians living on Lampedusa with the migrants for whom the island is their desperate destination. Immensely powerful and provocative, Fire at Sea has received rave reviews wherever it's been shown. Writing in the Evening Standard on 10 June 2016, David Sexton said about it: 'This delicate film about the present migrant crisis provides no commentary, no text or context – it just shows, with powerful effect. It is the most telling and memorable documentary I have seen for years.'
Liquid Traces offers a 'synthetic reconstruction' of the events surrounding the 'left-to-die boat' case. In 2011, just over 70 passengers  left the Libyan coast heading in the direction of the island of Lampedusa on board a small rubber boat. Despite being within the NATO maritime surveillance area – and despite several distress signals relaying their location, and numerous interactions, including at least one military helicopter visit and an encounter with a military ship – the boat was left to drift for 14 days, with all but 9 of the passengers losing their life.
Tickets cost £8 (plus Eventbrite fee of £0.96) – click here to book. Concessionary tickets are available at £5 for asylum seekers, students, and those in receipt of unemployment benefits or disability allowances: please contact andrew@migrationmuseum.org
Please note that this event was originally scheduled for Thursday 1 March but was postponed due to poor weather conditions. Tickets purchased for the 1 March screening will be valid for the rearranged screening on Tuesday 20 March – there is no need to purchase an additional ticket. If you are unable to attend this rearranged screening, please contact andrew@migrationmuseum.org to arrange a refund. 
Liquid Traces: The Left-to-Die Boat Case (2014), dir. Charles Heller and Lorenzo Pezzani (running time: 17 minutes)
Fire at Sea (2016), dir. Gianfranco Rosi (running time 109 mins; English and with English subtitles), Italy/France.
In collaboration with the Goethe-Institut London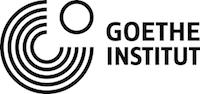 This screening is part of our Migration Museum Film Club. Visit our Migration Museum Film Club page for more details and a full list of confirmed screenings.