Event listing
Artist Showcase: Kione Grandison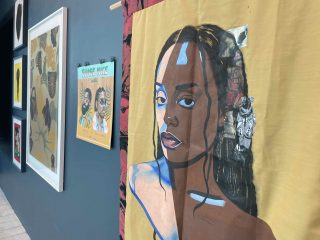 When
Sep 22, 2022 - Nov 20, 2022
Where
Migration Museum,
Unit 11, Lewisham Shopping Centre,
London, SE13 7HB
Summary
This display is part of our Artist Showcase series, spotlighting work by local artists and designers with migrant heritage in our window display:

Kione Grandison
As a London-based artist with Jamaican, German and British heritage, my background influences my cross-cultural art practice. The work that I make spans across different art forms such as painting, mixed media collage, hand painted clothing, and nail art.

I explore themes around the Black beauty industry, Jamaican music and dancehall culture, as well as traditional African adornment practices and symbols of 'beautification' – such as the hair comb.
Ethnography – the study of culture – is key to my work, and I explore references dating back to ancient African and Egyptian mythology and symbolism.
The historical and cultural practices of the Black hair and the beauty industry are of significant interest to me, as they interact with my lived experience. Allowing me to self-explore and question the politics of beauty imagery, from both past and present.
Alongside my fine art, I am also a nail artist. Nail art has a similar power of self-expression to hair styling, particularly within the African and Caribbean diaspora.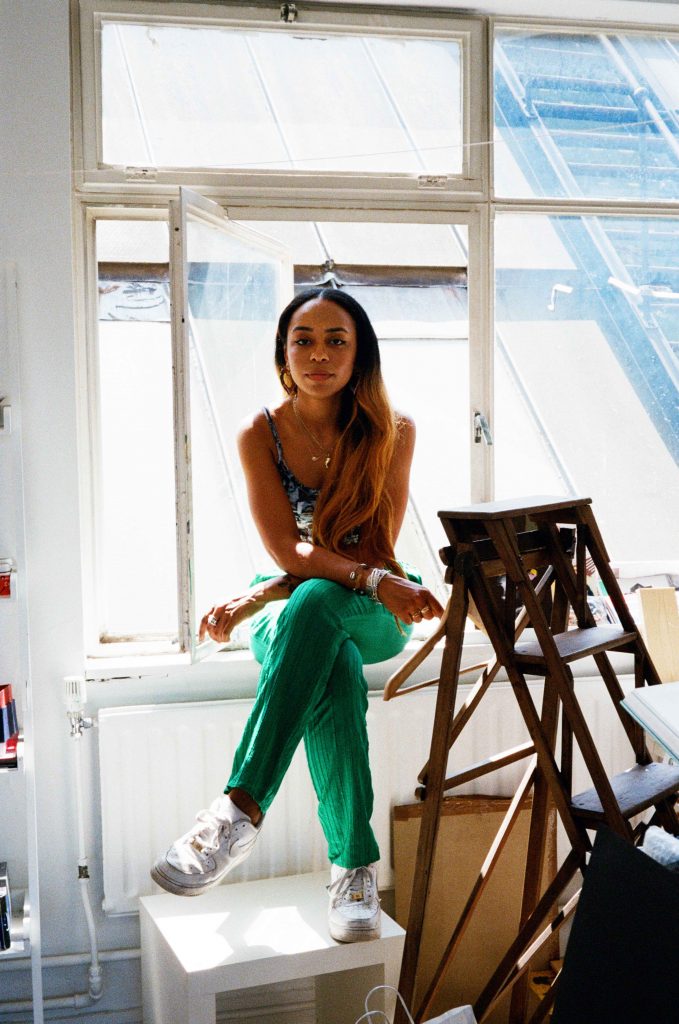 Website: kionegrandison.com
Instagram: @kione_g