Event listing
Artist Showcase: Bevan Agyemang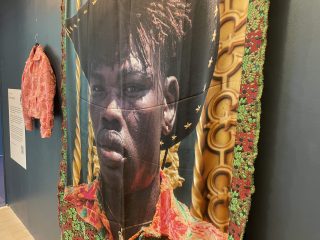 When
Sep 22, 2022 - Nov 16, 2022
Where
Migration Museum,
Migration Museum, Lewisham Shopping Centre,
London,
London SE13 7HB
Summary
This display is part of our Artist Showcase series, spotlighting work by local artists and designers with migrant heritage in our window display:
Bevan Agyemang
I am a London-based artist and designer, born in Ghana, with a deep interest in the constructed elements which make us humans. Through the use of different mediums in my work, I use art to explore these layers of identity.
Starting my journey as a street photographer, I would study people's behaviours and how we navigate and make sense of the world around us. From there, I began to take self portraits – creating characters influenced by my parents' old photographs and my present surroundings.
I still continue to draw from my upbringing in inner-city London and I combine it with my ancestral history to create new ways of seeing. By using my own body to communicate ideas and stories, I am able to create work that expresses my inner imagination and subconscious.
I want the visuals I produce to extend thoughts beyond a physical being. I like my work to inform but most of all I want people to feel a conversation happening between the heart and mind.
Artists in Focus: Kione Grandison and Bevan Agyemang
Sunday 9 October 2022
2pm–5pm (talks start at 4pm)
Free – no booking
Come and meet Kione Grandison and Bevan Agyemang, the two artists currently featured in our window displays, and learn more about their art and practice. Drop in anytime between 2pm and 5pm – talks start at 4pm.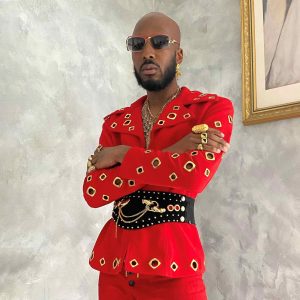 Instagram: @bevan_agyemang